We can't sort your life out, but we can help you with your wardrobe and the top looks to take on come autumn (and the dreaded) winter. We know you're not ready to relegate the shorts yet, or the summer social calendar, but maybe we can get you in the mood for a cooler climate with a sneak peek at what's to come… trust us, it's good!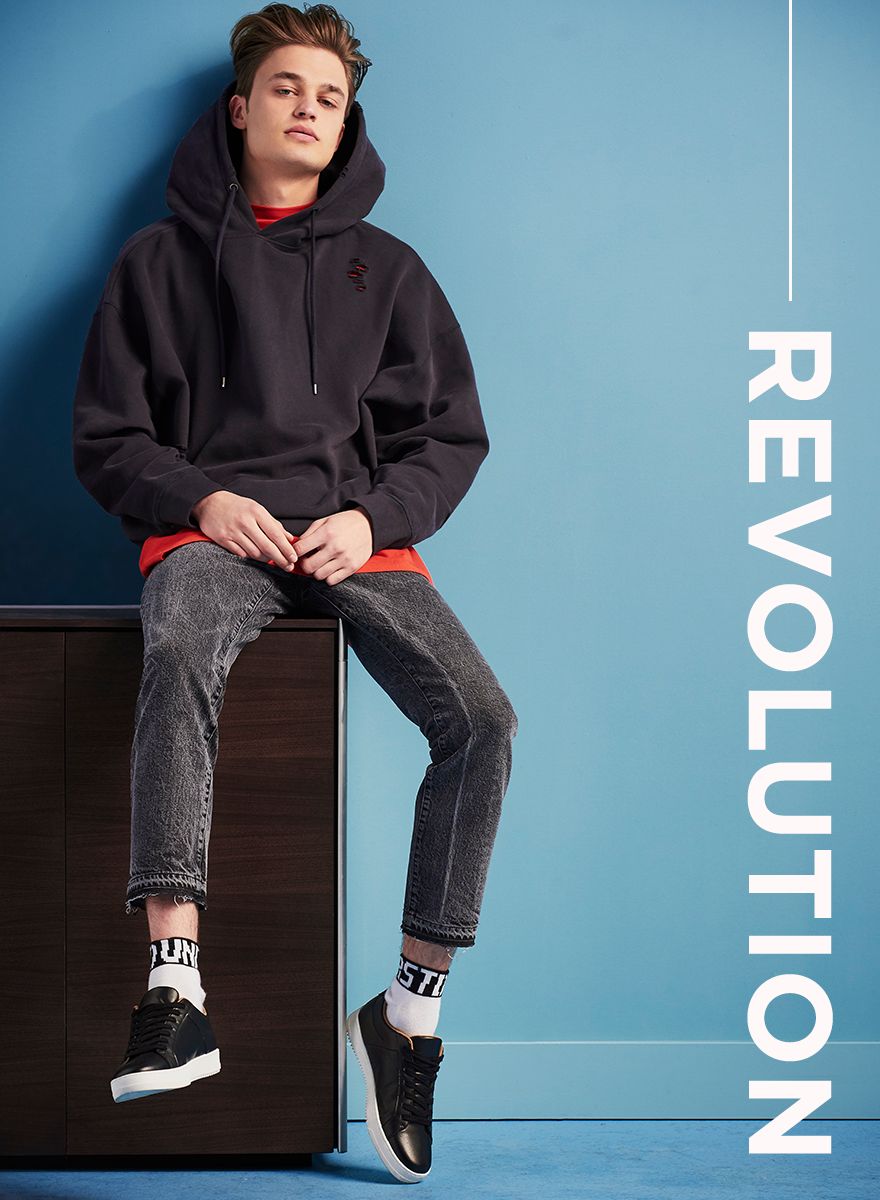 Make a stand, revolt against the routine of your day-to-play with a laidback vibe that's all about off-duty layers. With grungy overtones, expect outsized plaids, distressed details and nonchalant styling.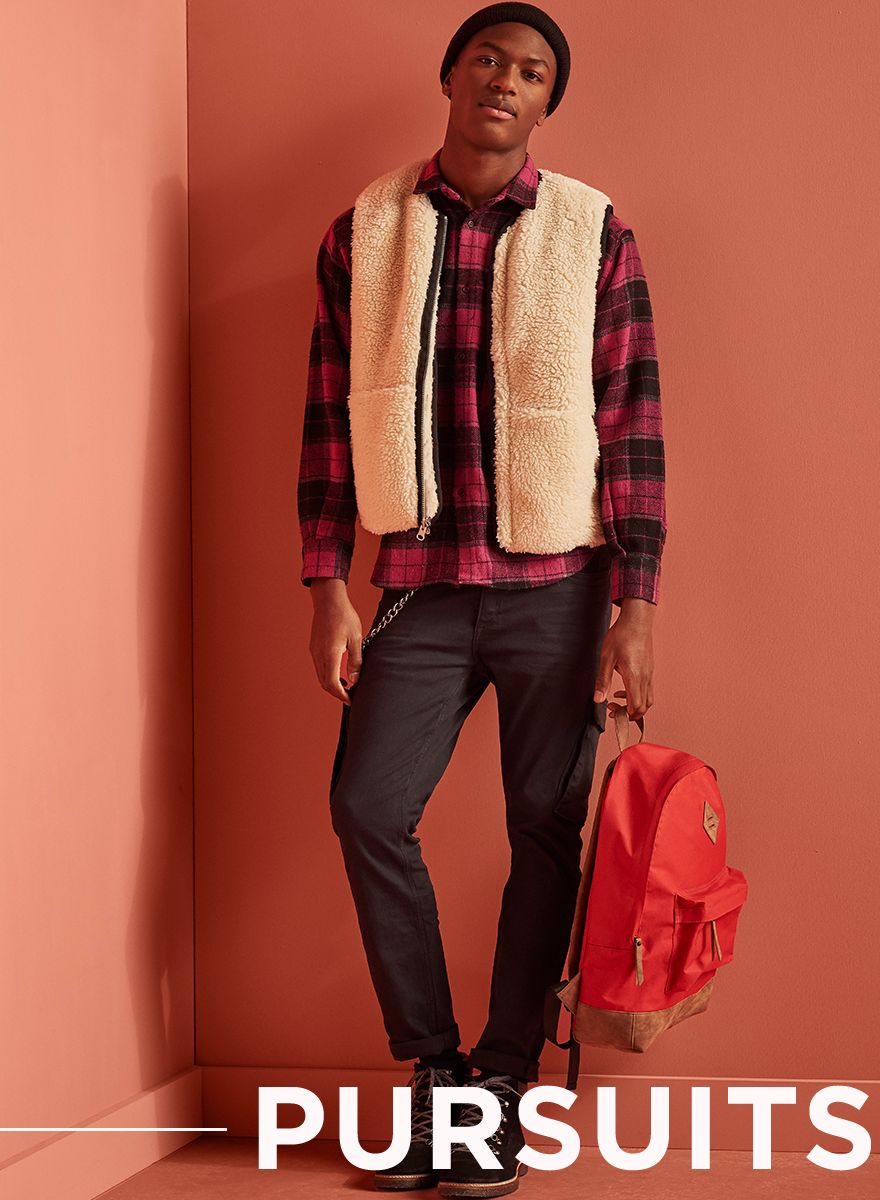 Every day is an adventure, right? That's why we NEED practi-cool pieces for urban living chilling. Hybrid styles team knit and shell fabrics for the ultimate 'element battling' style, while the gilet is your new essential.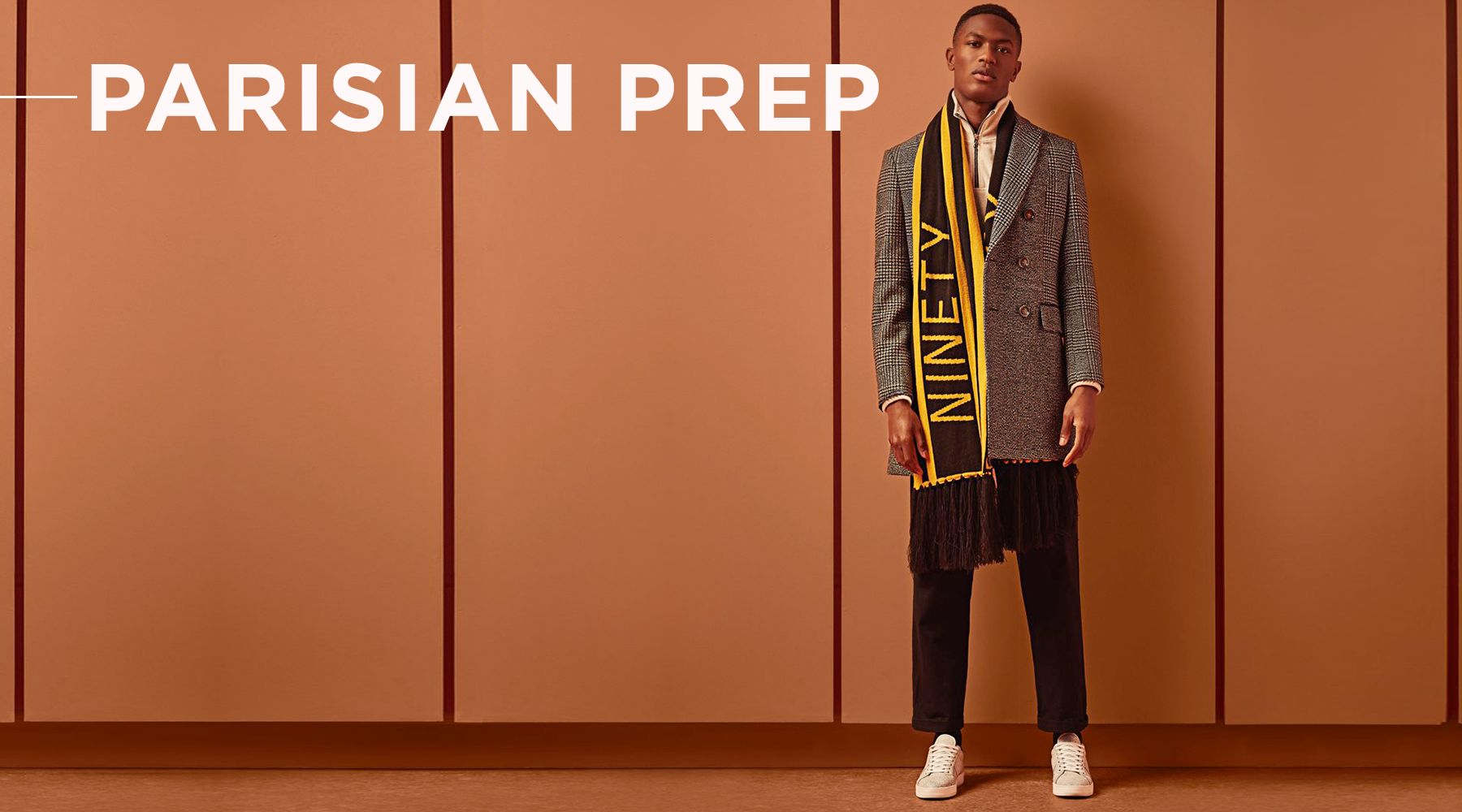 The ultimate blend of smart and casual, the vibe here is seamlessly mix and match. Work a new take on smart with a bright hoodie under a standalone blazer; just add sneakers and a retro stripe scarf.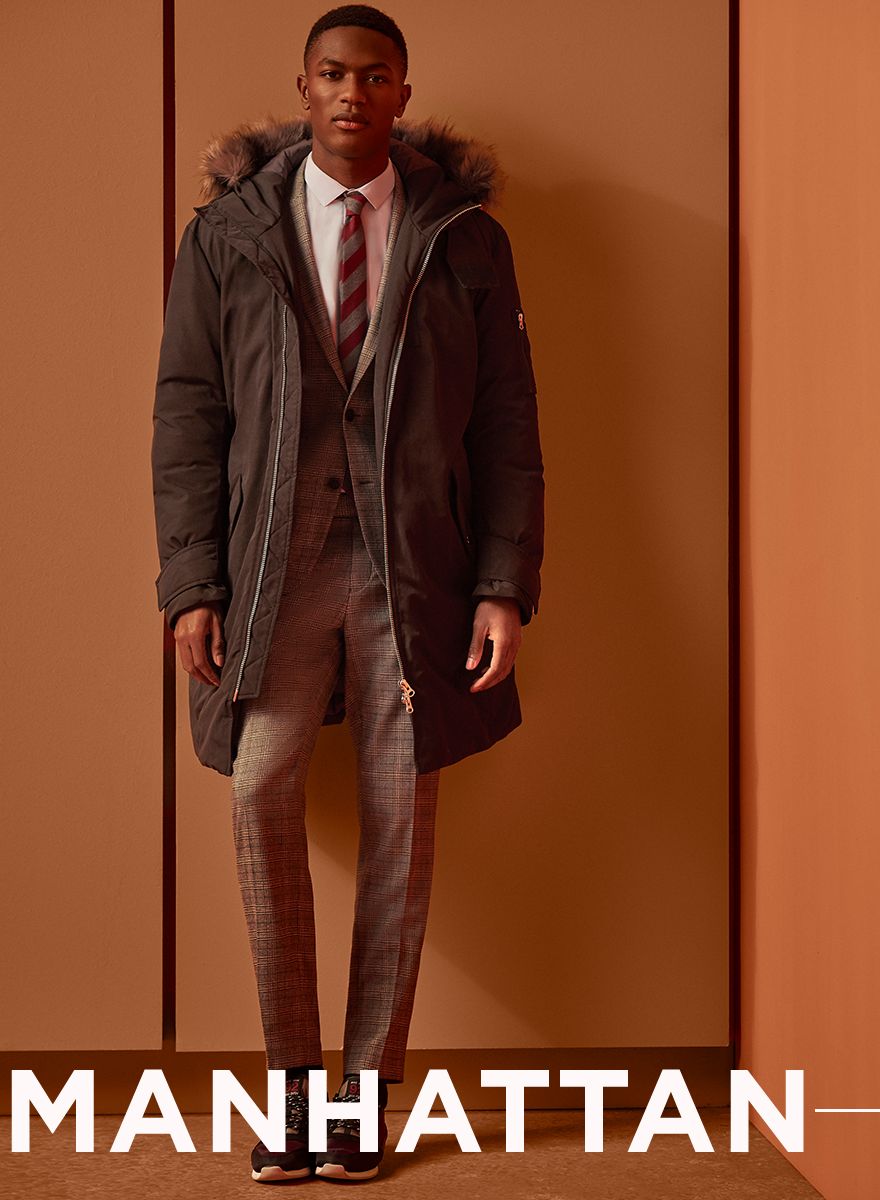 Smart, but not stuffy – this trend is all about a contemporary twist on trad 40s tailoring and heritage fabrics with a fresh approach to formal styling. That suave checked suit? Do wear it with trainers and a parka.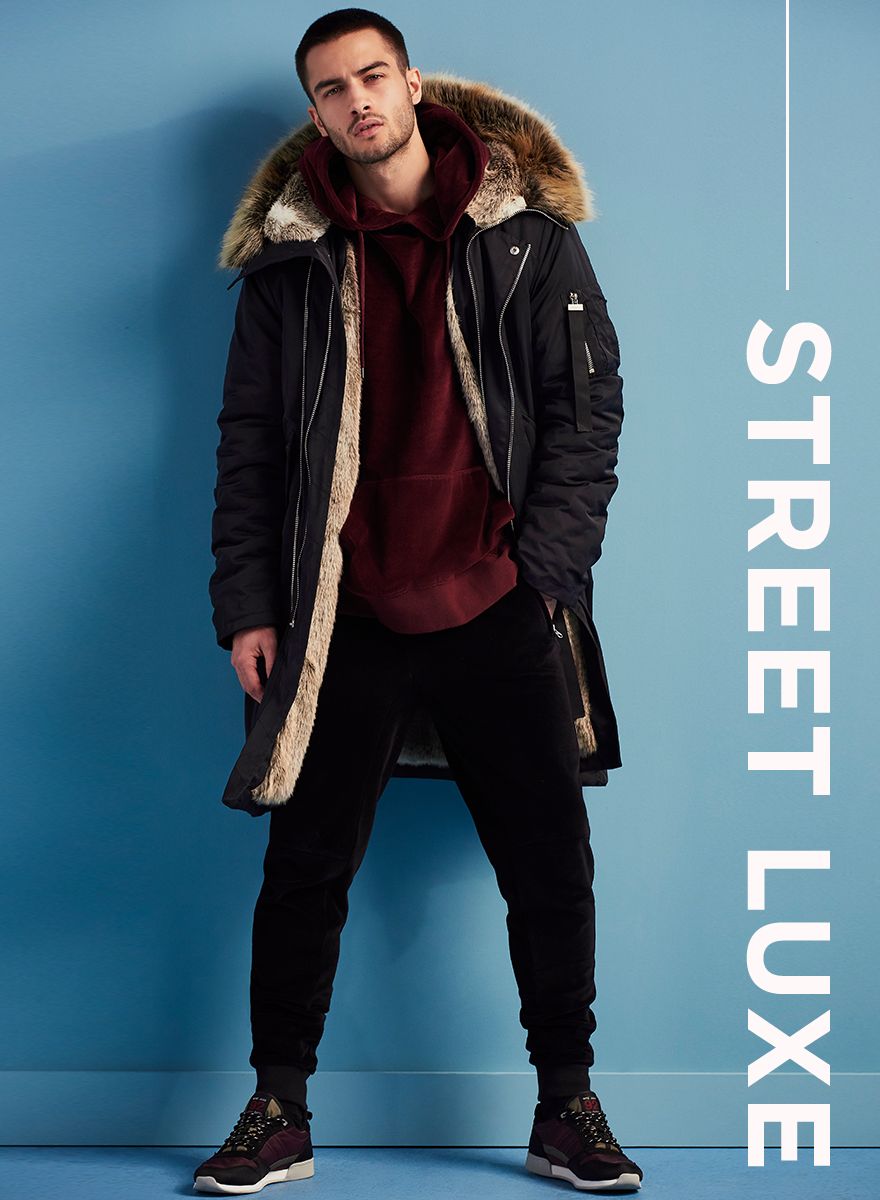 When street gets decadent, it's all about kicking it in solid gold style. We've got a thing for core classics in statement fabrics and colours. Think flash and functional with hyped urban essentials and technical finishing.
A bit happier to ditch the sliders and spritz? We feel you… there's a little longer to wait, but like all good things, we promise these hot trends are worth it. Until then, we've got your need for new covered…