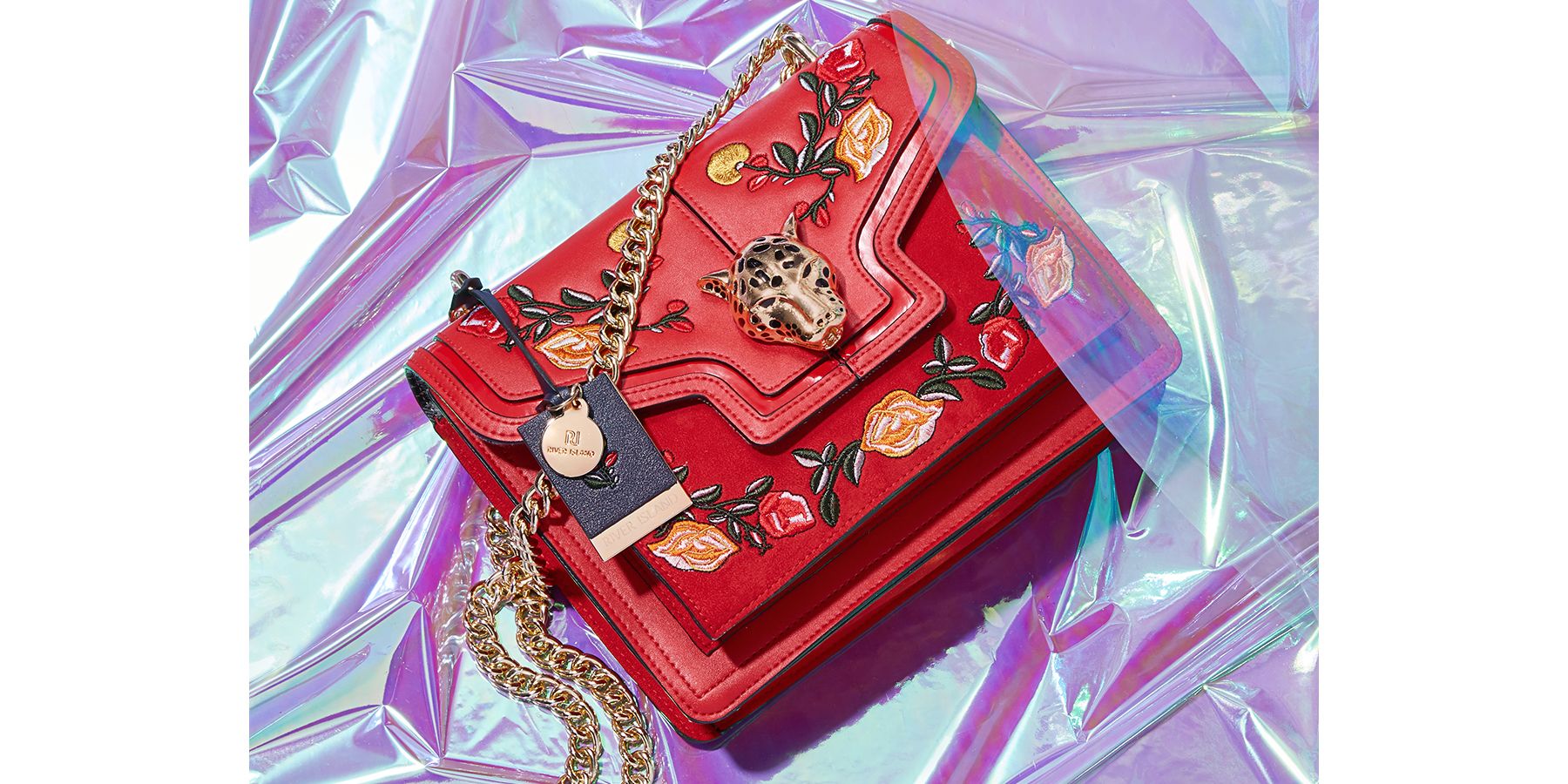 Now, we don't want to put words into your mouth or add unwanted items onto your wish list BUT we happen to know what you want this Christmas 2017. It's a new sidekick. A new BFF. Someone you can rely on. It's a new bag, isn't it? Now we're not saying we're Santa but… Ok we are. We are Santa.
If you're looking for something to take you from work to play, something roomy to carry all your essentials (read: about 13 lipsticks all in the same shade, a tree's worth of receipts and a broken umbrella) then you're going to tote-ally love our tote bag selection. Chain trims, laser cut detailing and fluffy pom-poms, pick the one for you.
Are you a sucker for a statement accessory? Go for a pearl-embellished shoulder bag or jewel-covered mini tote, perfect for those glam night out. If you love adding a bit of 'extra' to your everyday, these blinged up babies will amp up any casual day outfit. If your aim it to shine brighter than the disco ball when you're on the dancefloor, one of our glitter bags will be the new hero piece in your party wardrobe.
For all the colour-lovers out there, choose a quilted slouch bag in 'it' colour, red of if you like to keep things chic and simple, go for a black design. And for all of you gals that have a weakness for the fluffier things in life, you need our Mongolian wool bucket bag. Warning: people will mistake it for a pet and they will stroke it. Want extra sass points? Double up on the texture and team it with an equally as fluffy faux fur coat.
While a puppy, a car, a house or Tom Hardy would be a dream to unwrap on Christmas Day, believe us when we say an RI bag is the next best looking thing. Whether you're looking for Christmas gift ideas for others or yourself, here are our top 10 bags that any gal would love to find under the Christmas tree this year. Buy one, or buy them all!