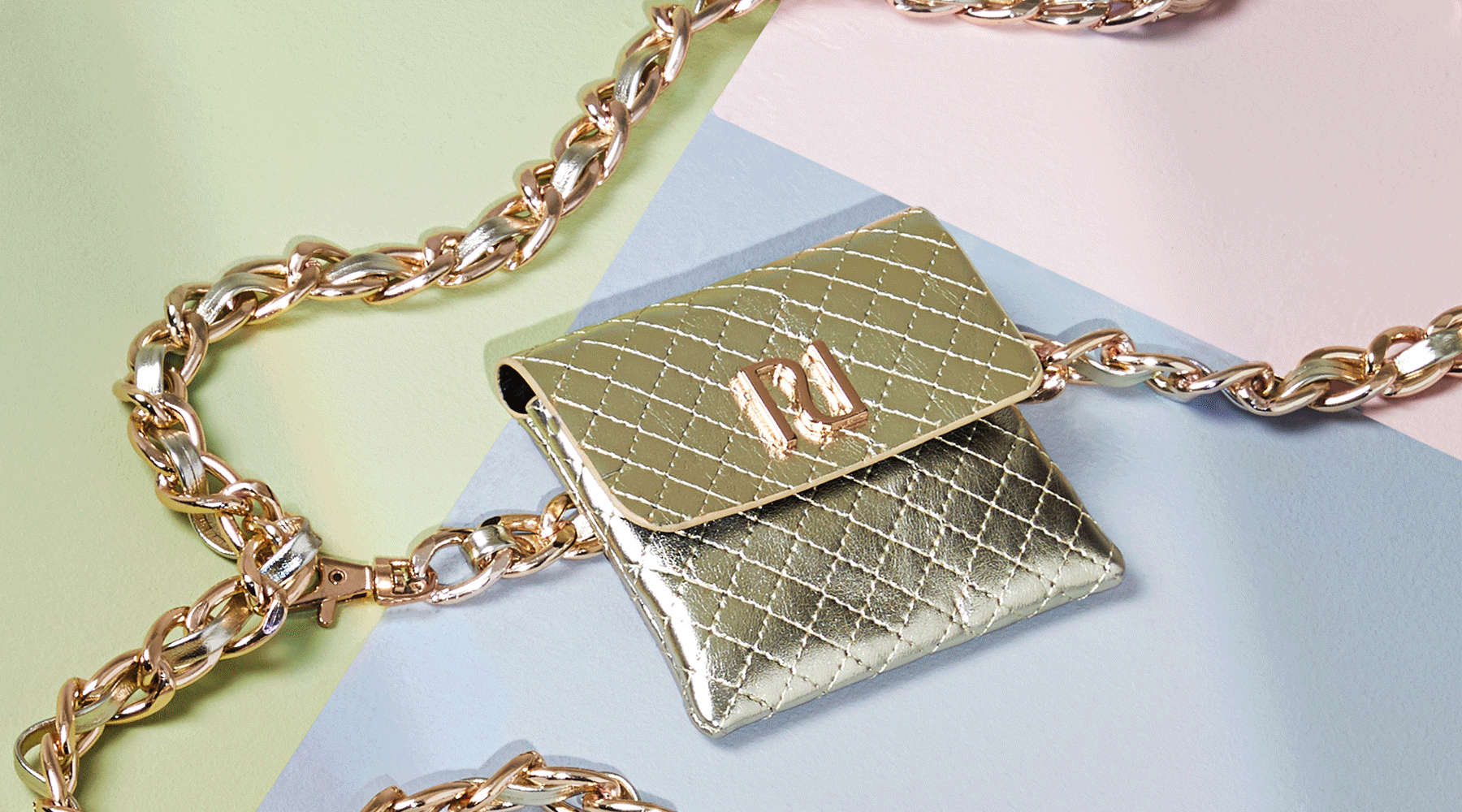 What goes around, comes around; that's what our mums told us when someone wronged us in the school playground. But we're not talking about playground frenemies, we're talking about those accessories from our past that we thought we'd never wear again. Never say never and instead see the five pieces you should reintroduce to your lives and looks…

The Kitten Heel

Depending on how old you are (we may be showing our age here) your memories of kitten heels will take you back to the noughties. The heel of choice for school discos everywhere, you may be wanting to leave them in the past along with ra-ra skirts and Groovy Chick but believe it or not, they've made a chic comeback. Fall in love with the divisive heel height once again and swap the stilettos for a golden mule. You won't regret it.
The Anklet
It's usually associated with holidays abroad and gap years but the anklet is back and it could be the hero accessory you've been waiting for. An upgrade from the woven styles that you favoured as a teen, we're going for delicate anklets in gold or statement styles with coin charms. Although they're a welcome choice when it comes to accessorising your holiday looks, don't banish them as soon as you're back on home turf! They'll look just as good with your Saturday night dress and heels.
The Hair Clip
It's no surprise that we're crushing on hair clips – they're everywhere this year! But we're feeling nostalgic for diamante styles. Remember the clips you used to wear to pin back the fringe you were trying to grow out? Go for that style but make sure they're sparkling. Diamantes were such a thing back then, and they're even more of a thing now.
The Bucket Hat
Synonymous with the hip-hop scene and LL Cool J in the 80s and the Oasis-loving indie kids of the 90s, it's the headwear trend we didn't see making a comeback. Yes, we're talking the bucket hat. Another item that everyone loves to hate, the bucket hat is definitely making 2019 its own. You may think it's a tricky item to pull off but it's easier than you think. Perfect for festival season and summer getaways, team it with a cool tee and denim cut-offs.
The Mini Belt Bag
A chain belt, mixed metals and a micro pouch? It must be the 00s. An accessory that Paris and Nicole definitely would have worn way back when, this little accessory is the unique finishing detail your outfit is missing. Not made for practicality but instead made to be extra, amp up your BNO look or upgrade your classic jeans-and-a-tee uniform with this gold member.