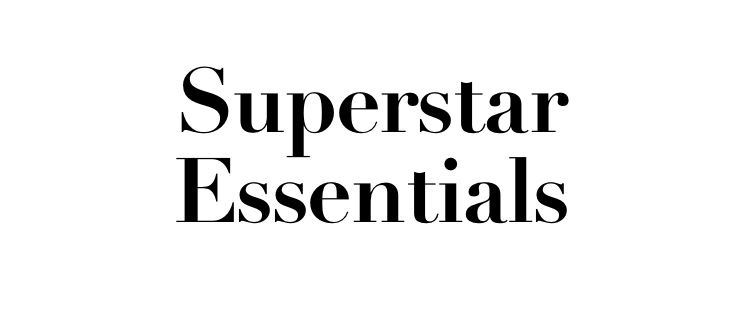 Colour palette? Nothing but monochrome, obviously. We only see things in black and white with this trend. It's all about 90s silhouettes, authentic denim and a lot of drama. Focus on sharp lines - this season's high-waisted culottes on faux-real leather is the key piece to put on a pedestal.
Overflowing with 90s nostalgia, both Dua Lipa and Kendall Jenner, have the star quality it takes to own this trend. Their mutual love for daring monochrome looks, sharp lines and authentic denim has earned them their 'Superstar' title.
Bella Hadid has power moves of her own creating strong looks with the simplest canvas in true superstar style. Her fashion flossing trousers mimic '90s strappy moments but elevate them to superstar status. Obsessed.