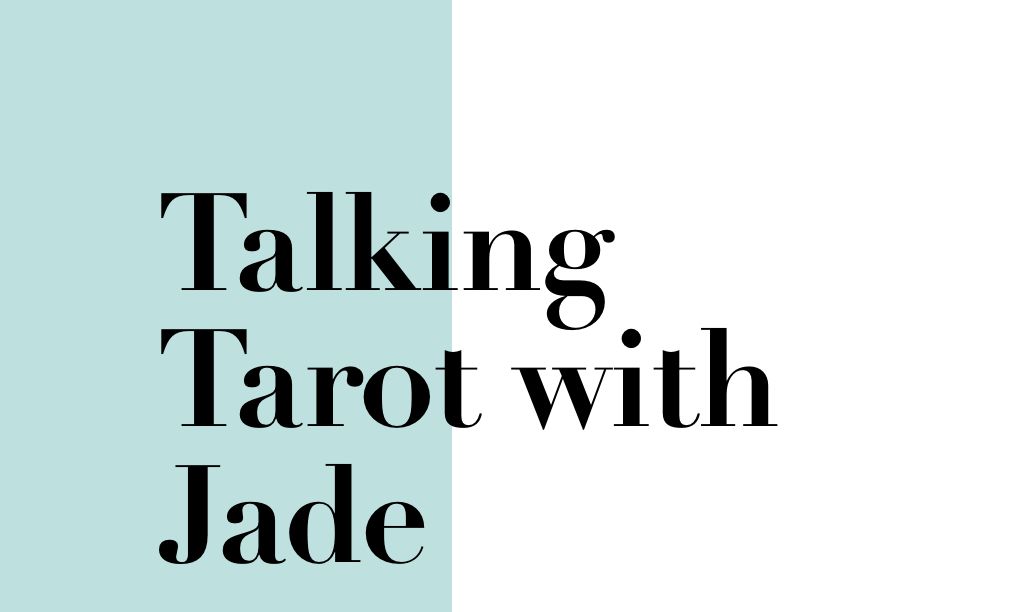 Want to know what's on the cards for 2021? Meet friend of RI, @jade.likethestone, a Holistic Healer and mental health advocate with a gift for tarot.
From your career to your love life, tarot can help you see into your future. We spoke to Jade about her power to predict, her go to style and how tarot can guide us in our day-to-day lives. We've consulted the cards and know you're going to love this one …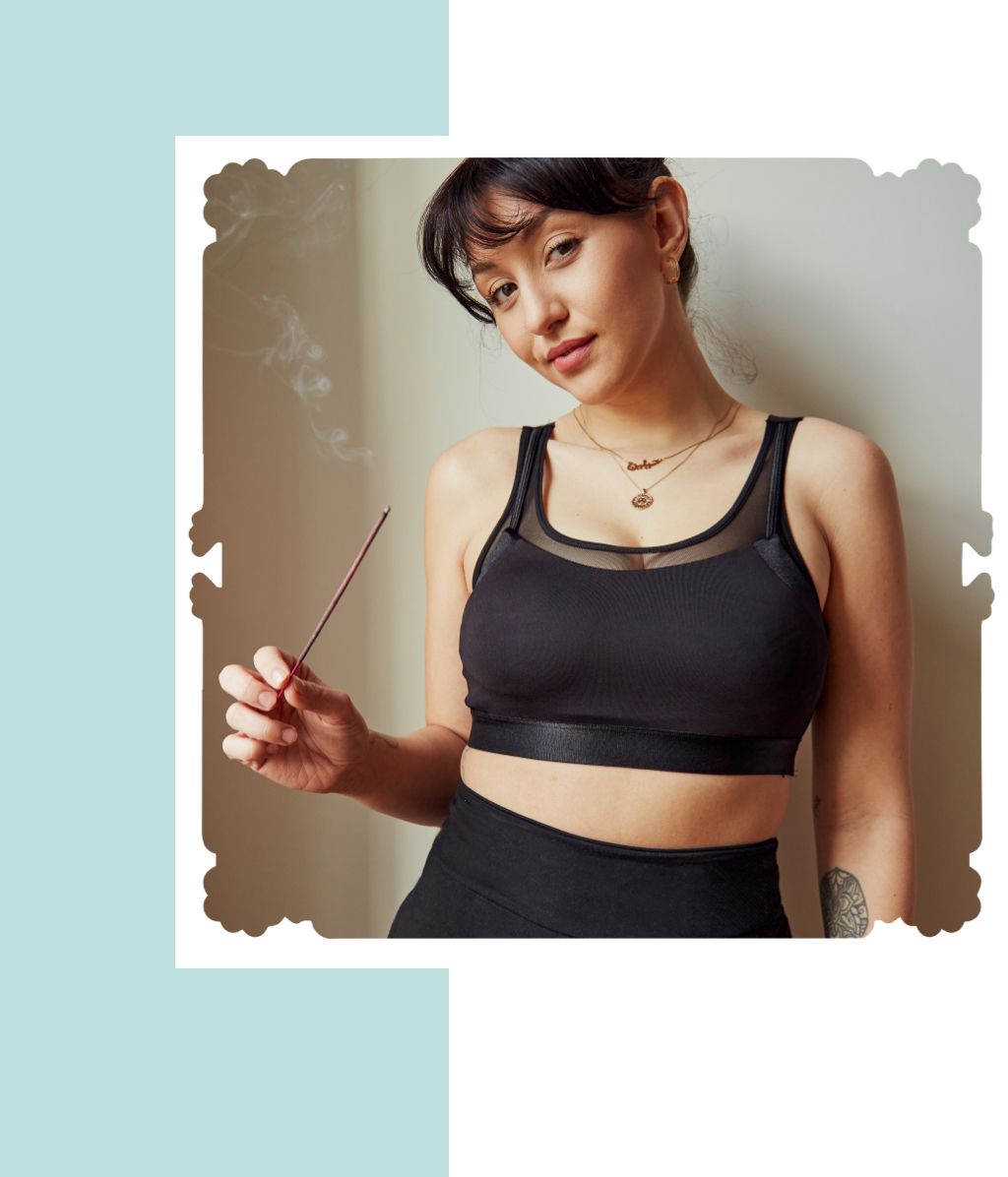 Tell us a little bit about yourself?
Hello! I'm Jade. I am a Holistic Healer & Intuitive Guide with a love for Reiki, Tarot, Meditation and the cycles of the Moon!
How would you describe your personal style?
My wardrobe is heavily influenced by my mood and I'm forever changing it up. I feel most confident when I am wearing a strong black look. That said though, this year with the endless lockdowns, my style has been comfort over aesthetic. So pastel tracksuits, yoga sets and big baggy tees for sure.
When did you start reading tarot?
It's a really interesting story! So, I have always been involved in spiritual practices from my early teens and had a huge love for crystals and divination. When I was around 19 I took my mum to a local Tarot Reader who was incredible. Knowing I was able to feel, hear and see spirit, during the reading he kept asking me why I wasn't reading Tarot myself and suggested it was part of my path. As I was leaving, he handed me the Classic Rider Waite deck and told me to learn them. Eight years on and I can confirm he was right – they are a huge part of my life and that deck he gave me is still the main deck I use today.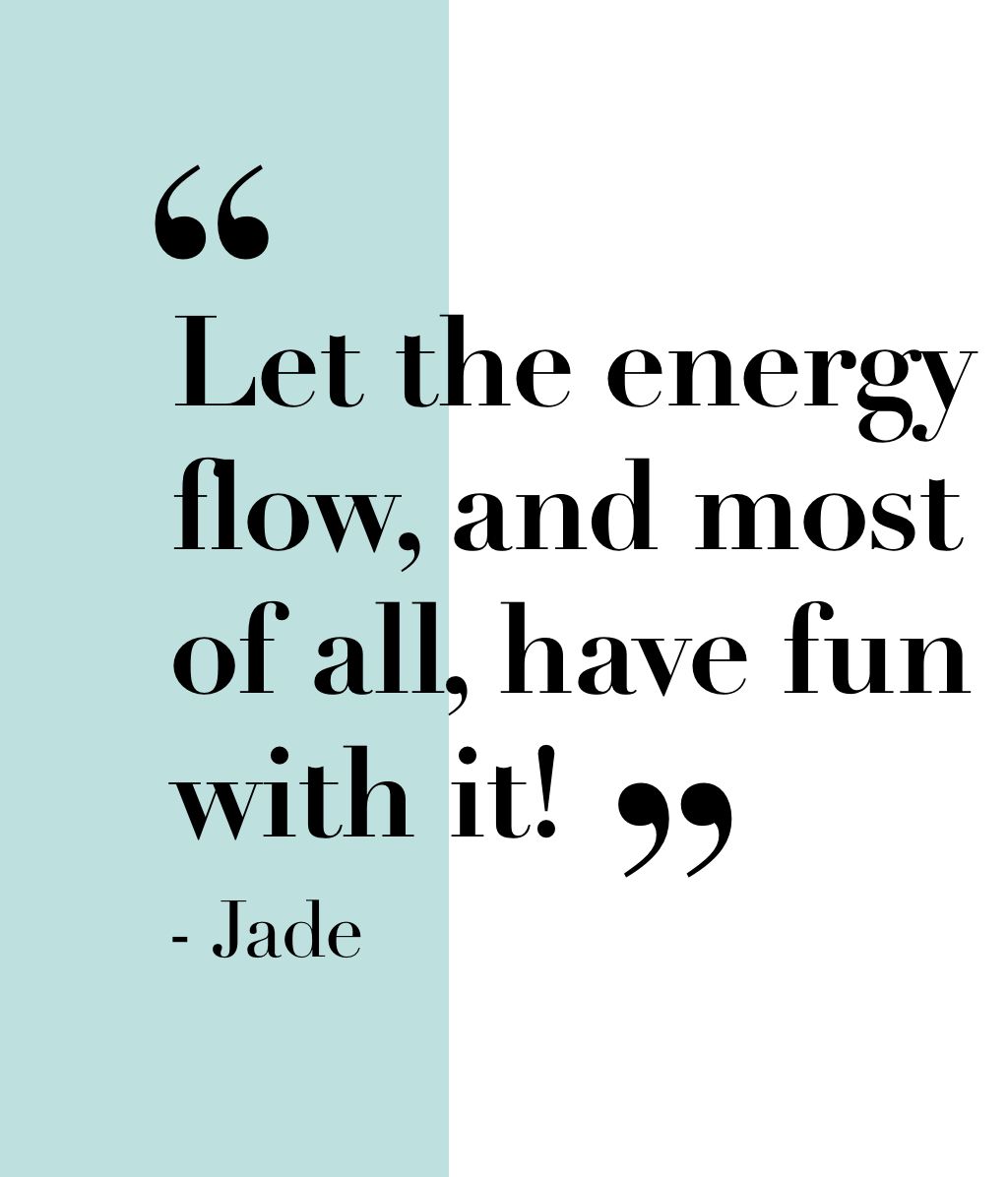 What's a misconception people have about tarot cards?
Channelling energy through cards has been used for centuries, but it still carries a bit of that 'what if' feeling for a lot of people. What if they tell me something really bad will happen? , What if they tell me my relationship is over? A lot of the common misconceptions, I believe, stem from old wives tales but both the cards and the reader want to give you a helpful reading which will help you on your journey. So, try to let go of those scary stories – there's nothing to be afraid of.
Where does a beginner start when it comes to tarot?
Get yourself a pack of cards, I'd suggest the Rider Waite deck as it's the most known and probably the easiest to learn. Once you've cleansed the cards, I'd wrap them up in a scarf or top that belongs to you and leave them under your pillow for a week to build up the energetic connection between you both. Then you can start by pulling one card a day and slowly strengthening your intuitive abilities. Ask questions, ask for advice, and begin to tune into how each card makes you feel. The cards are open for interpretation and for you to channel in your own way, so while books and guide books are wonderful tools, don't be too pragmatic.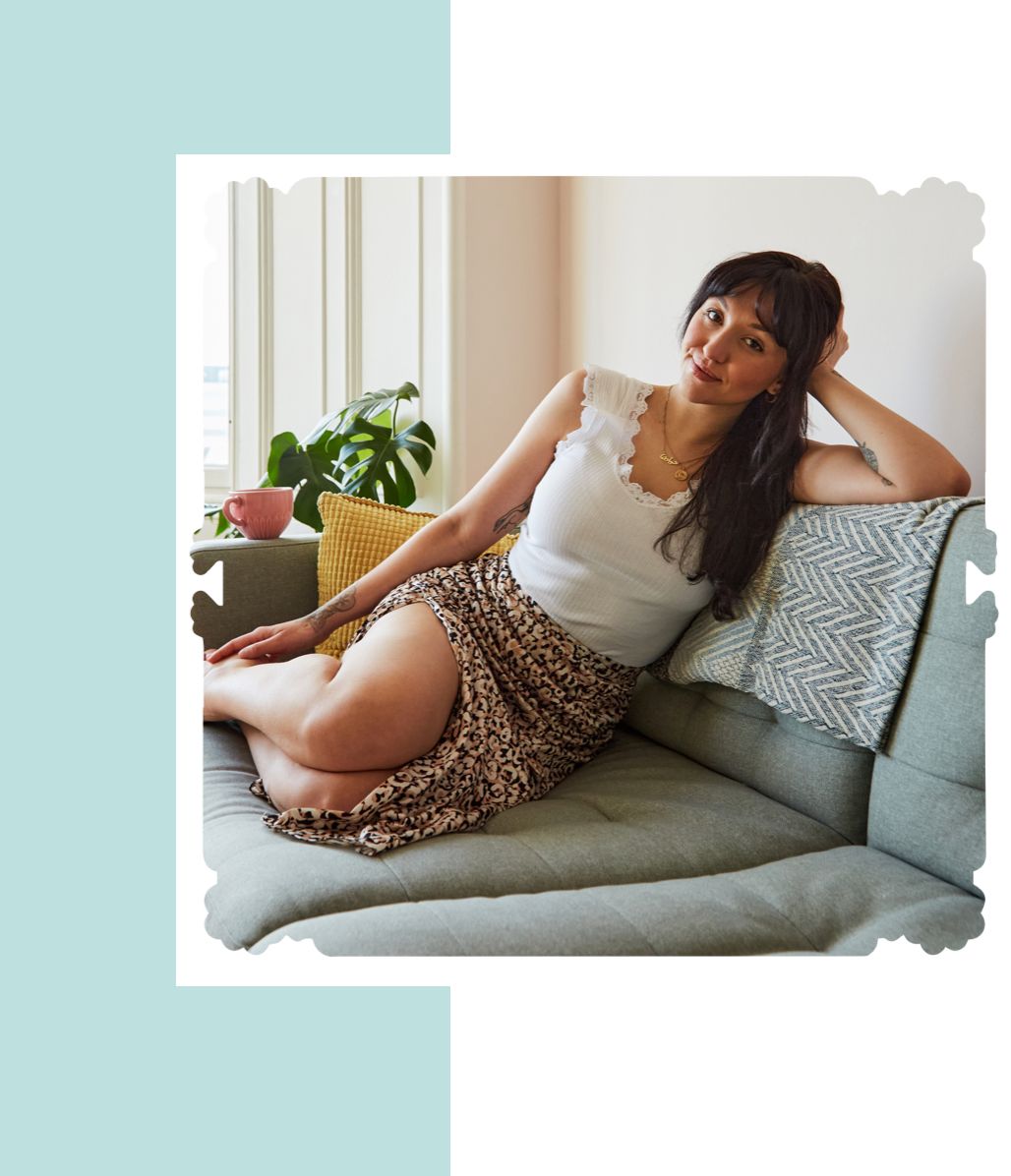 Are there any scary tarot cards?
No but there are some really honest cards – so if you're not in a position to acknowledge them, they could be a little surprising. Put it this way, if there's a red flag waving in your life, the cards aren't going to be afraid to tell you to watch out. It's worth remembering though, it's all for your best interests. They are only encouraging you to make the space where necessary for the right thing to come into your life.
What lessons from 2020 are you bringing into 2021?
2020 taught me a lot about boundaries and I really learned to step into my worth. Through therapy, Reiki and meditation, I've been stripping back the layers of my people pleasing tendencies and learning to prioritise my own needs. That's been a much needed learning curve! Having had issues with disordered eating in the past, 2020 was a huge test as I noticed my body and energy levels were changing as a result of the pandemic. Learning to love every version of me, no matter what that looks like, has been something I want to carry with me forever.
What can we do to feel more positive about the year ahead?
Be kind to yourself and remember you're only human. Something I'm working on this year is accepting and embracing the flow of my emotions. Allow yourself to feel whatever is there to be felt so that it can pass. Create a safe space for yourself with candles, incense and even crystals (if that's your vibe) and let those emotions flow.
I'd also recommend journaling, one of my favourite things to do! You can use guides and prompts or just write down whatever you're thinking and feeling in that moment. It strengthens our connection to ourselves and our intuition too, making us understand ourselves on a deeper level.
What is your favourite self-care ritual?
My bath rituals are a weekly must for me to stay balanced and are one of my favourite spell practices! I'll start by burning herbs – usually rosemary for protection and lavender for calming the mind – and let the smoke move through the room. I'll place my favourite crystals around the bath and light some candles. The recipe for the bath itself is usually dedicated by the phase of the Moon, but my regulars are CBD infused salts, coconut oil and dried flower petals. I turn off my phone, do a meditation and let the water cleanse my energy.
What do you see in your future?
I hope to evolve my online platform to become a supportive community and safe space for those on their healing journey. I'd love to become trauma-informed and certified as a breathwork practitioner, so I can extend my practice to support survivors. Hopefully there's a lot of growth, happiness and self-love in my personal healing journey too.
@jade.likethestone is going to be consulting her tarot cards this Friday at 8pm on our IG Live!
Tune in to see what the stars have in store.