Classic with a twist, the New League trend takes timeless references and makes them feel right now. Statement prints are the star players, set against nostalgic silhouettes and very modern styling. For women, it's Lady Diana Spencer's fresh-faced aristocracy with a dose of Cara Delevingne's rebel chic. For men, it's neatly tailored, taking a fresh stance on heritage and adding in some winning sports references.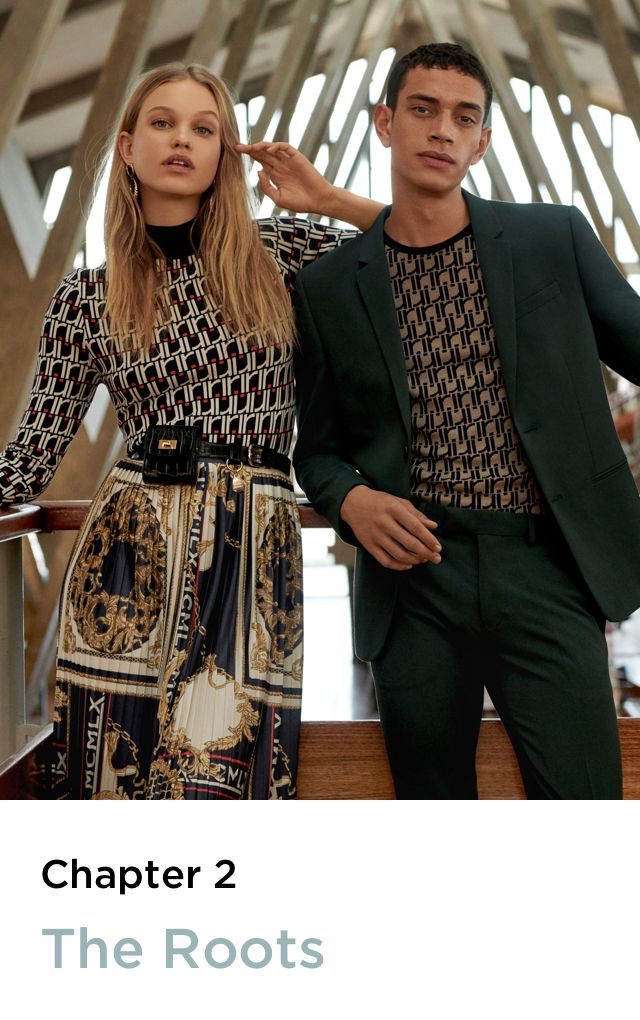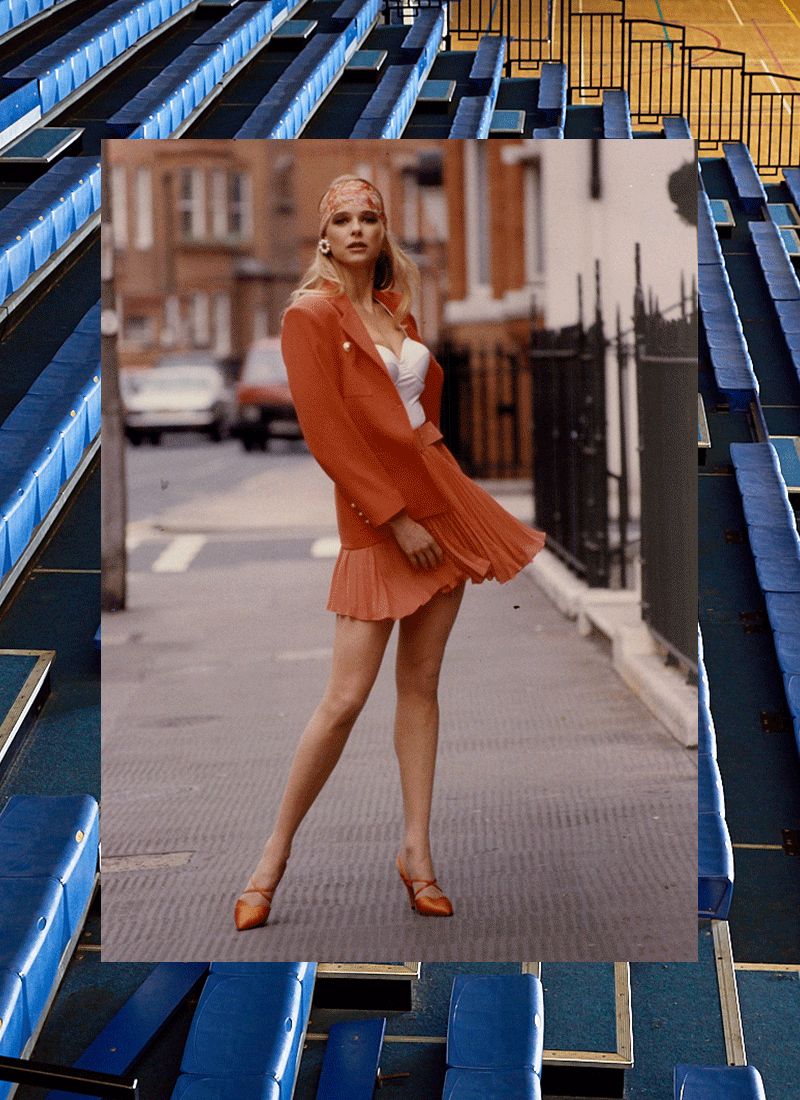 It was a simpler time, who are we kidding? It was the 80s, everything was big, fast and powerful. Microwave meals were in, the economy was on the up, and (by the end of the era) Bros were ironically at their most famous.
Meanwhile a new 'IT girl' was in town, the now royal Diana, Princess of Wales, graced the cover of, unexpected literary success, The Official Sloane Ranger Handbook. The 1982 publication documented the style and etiquette of London's young and well bred. In 2019, the notions are somewhat outdated, but the modest hemlines, classic cuts and nonchalant styling are not. From Alice bands to fancy crests and the most enviable athleisure 'school runs' in history, we're feeling that old London look.
Back to today, expect well-mannered nods to the OG Sloane uniform, but with unexpected prints and fresh styling that puts this trend in a 'New League' of its own.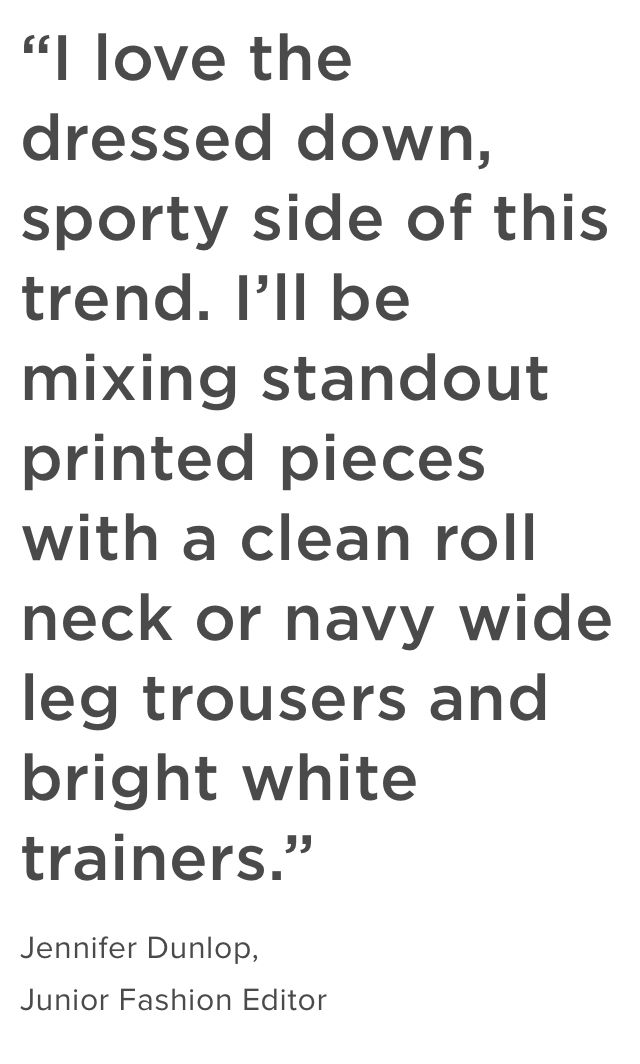 Spring 2019 takes the trophy for maximum statement prints; there are no rules, but it's a more-is-more strategy. For New League, the iconic scarf print inspires deconstructed and amplified repeats, think chain motifs, filigree and lots of gold highlights. We're also feeling the love for a sportier, graphic aesthetic - enter the link heart print that comes in womenswear and mini-me styles.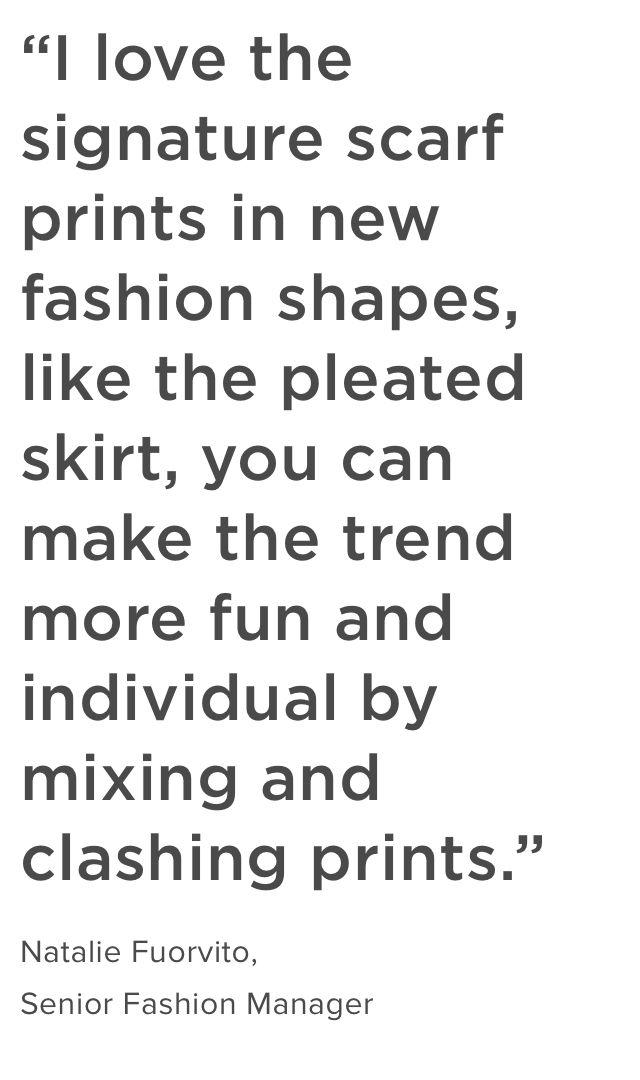 It's not the devil in the detail it's your inner style icon. The code here is effortlessly pulled together, with nothing looking too considered. The nonchalant addition of a silk scarf will add instant polish to simple day looks and classic gold chains are always a strong finish. For men, clean layering is key along with quietly luxe details, like embroidered crests and emblems.