Suits are a wardrobe essential, but not just for the 9-5. This season we're taking things outside of the boardroom. This week, we meet Massimo the bartender turned barista who knows a good pour when he sees one. We caught up to talk recipes, busy London life and first suits…
Name: Massimo Shyrbi
Age: 23
Profession: Senior Barista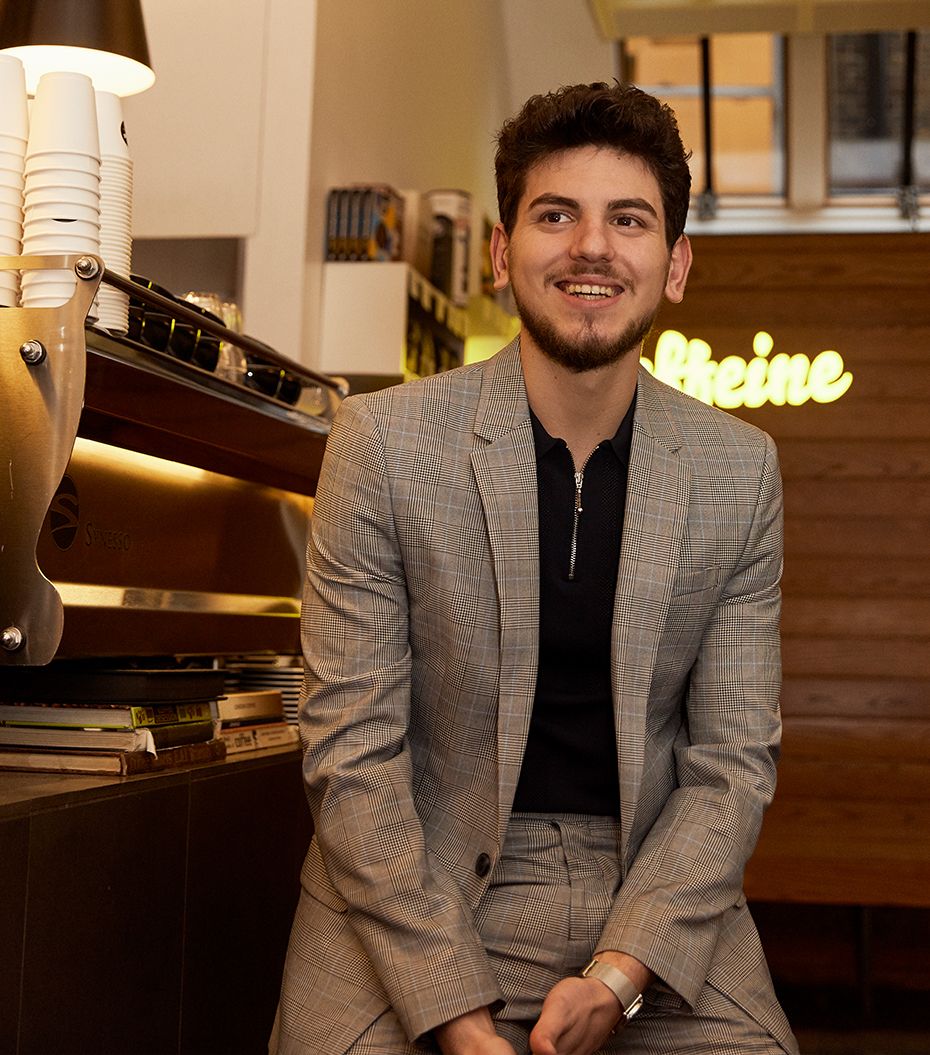 How did you end up being a barista?
I came to London about three years ago, I was studying in Italy and came here for a bit of an escape. I started working in a pub as a bartender doing night shifts and to be honest I didn't think I'd end up falling in love with a profession but then I started my career as a barista. I trained on the job and for almost a year and then the senior barista position came up making speciality coffee and here I am.
Have you always loved coffee?
Yes but I didn't really know anything about it. In Italy, we think that we have the best espresso but it's not true. We don't even know how to extract it or the origin. In London I've learnt so much about it in just two years. I want to start my own speciality coffee company back in Italy, I love the Italian lifestyle, everything is calm and chill.
Does your profession influence in the way you dress?
We can wear whatever we want essentially. I usually wear jeans and any kind of shoes, just nothing white because I work with coffee – it would be dirty in two minutes. But I like to be comfortable as I work twelve hour days.
Do you think your Italian heritage influences your style?
Yeah definitely. I really care about details, even like a watch. T-shirts with matching shoes and that kind of thing. For me it's really easy, I don't even have to think about it too much.
Tell us about your first suit…
I've actually only worn a suit once, I was eighteen and it was for my graduation. It was blue with grey trousers and a white shirt with classic shoes. My dad actually owns a shoe company specialising in handmade shoes.
How do you feel wearing this suit?
It's weird but I like it! Maybe I'll be converted to wear more suits. I like the checks and the texture and the colour too.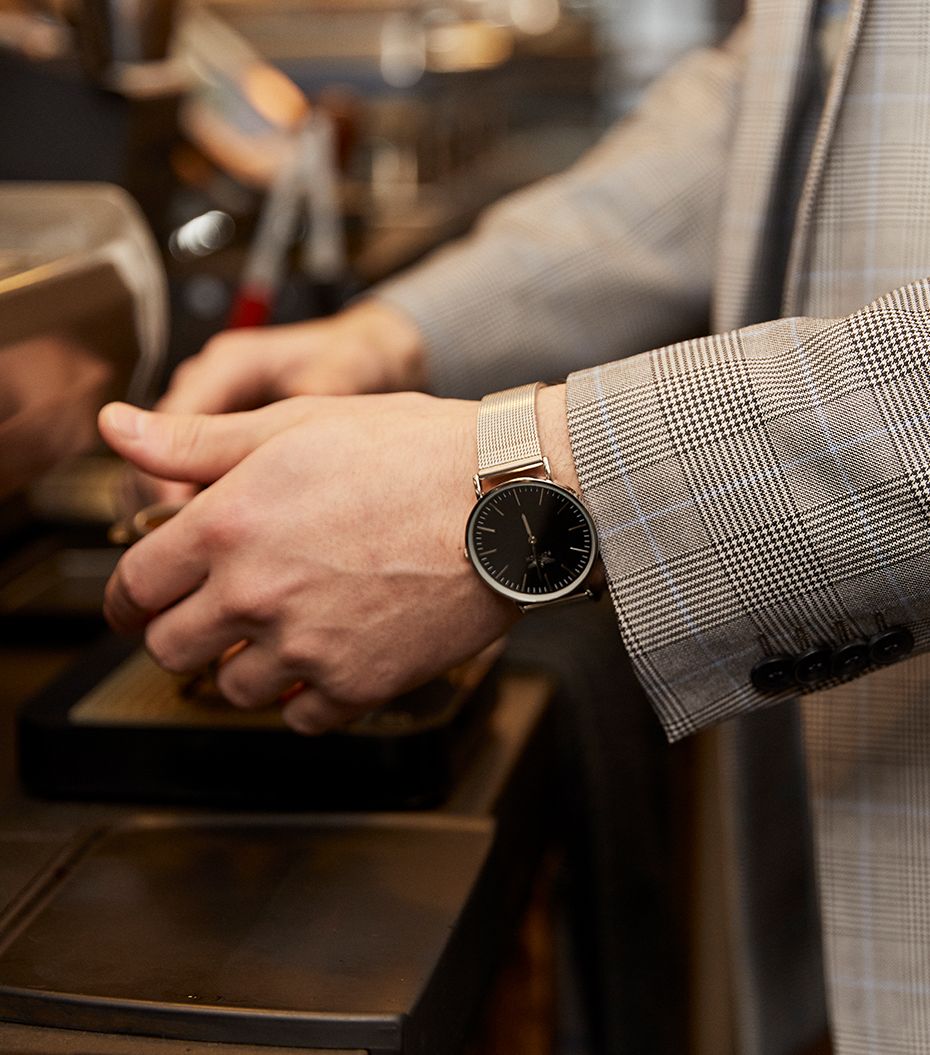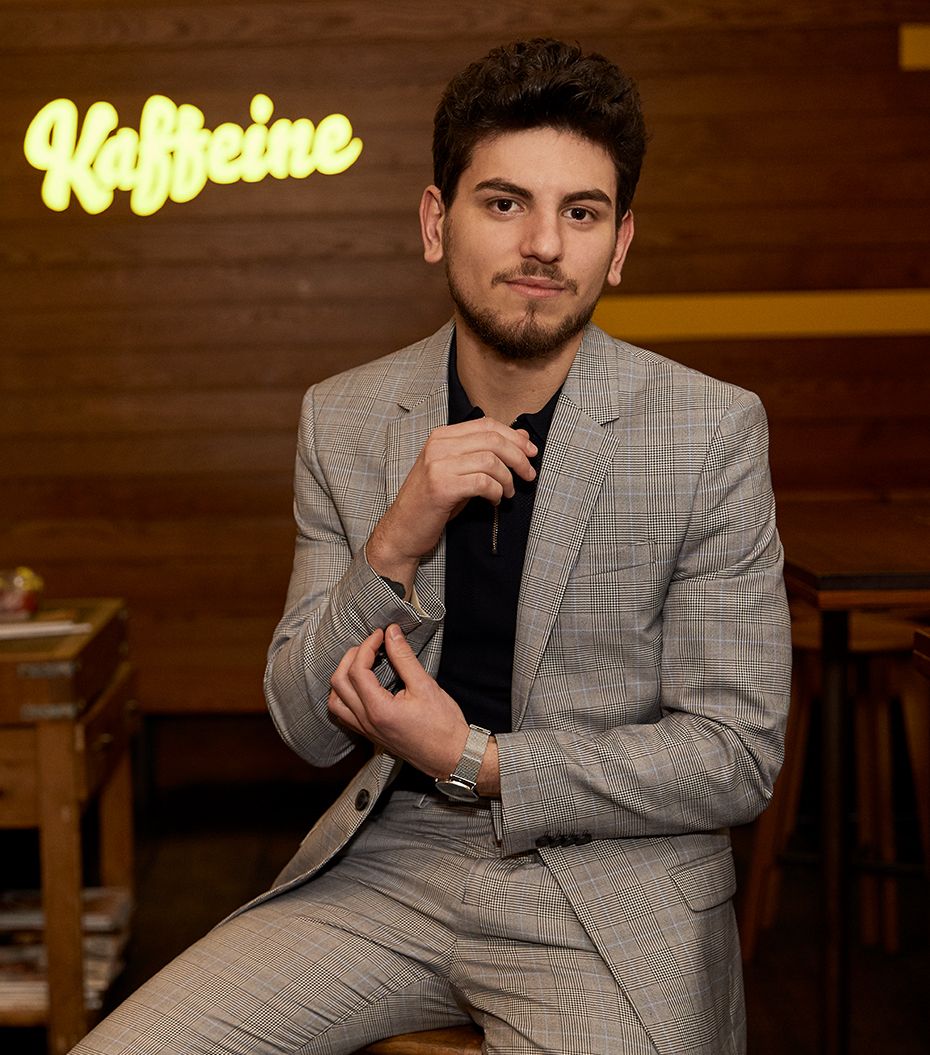 Why does your profession suit you?
I'm young so I enjoy the long hours, it's really satisfying. We're famed for our organisation and all the staff are trained to be the best and we have loads of regular customers which is always nice. I'm obsessed with the details, even like cleaning a cup or making a good pour. I like things to be just right. I'm really obsessed with the recipe too, it has to be perfect. Usual recipes are 18g, I try to change them slightly and see how the difference works. There's a new recipe every day to judge bitterness and sourness. And there are so many flavours to choose from.