We love nothing more than twinning with our mini me and with Father's Day just around the corner, we've got a royal treat for you with our Fresh Prince and Princess twinning t-shirts! Better grab the camera, you're going to want a photo shoot. Need some inspo? Look no further…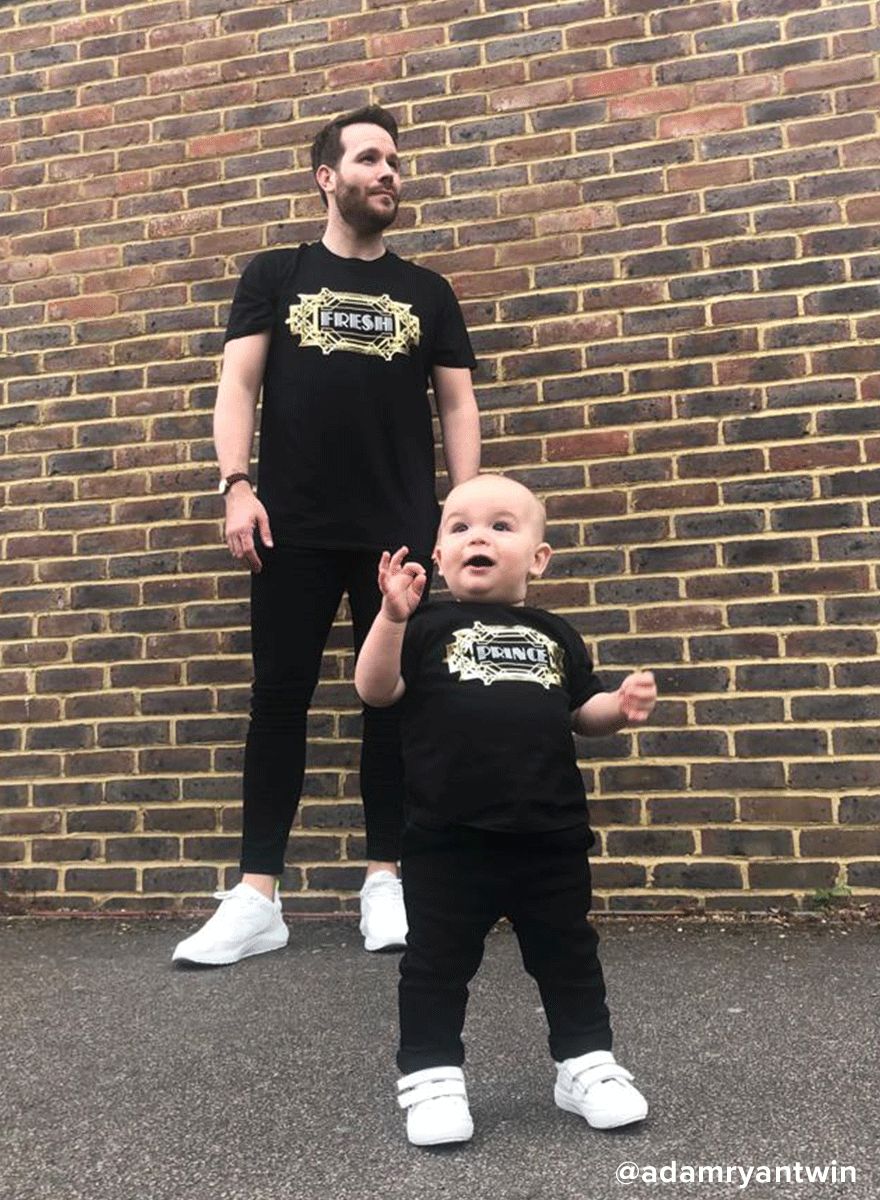 Adam and mini me, Indigo earned all of the cool points with an all black look - we can see where Indigo gets it from!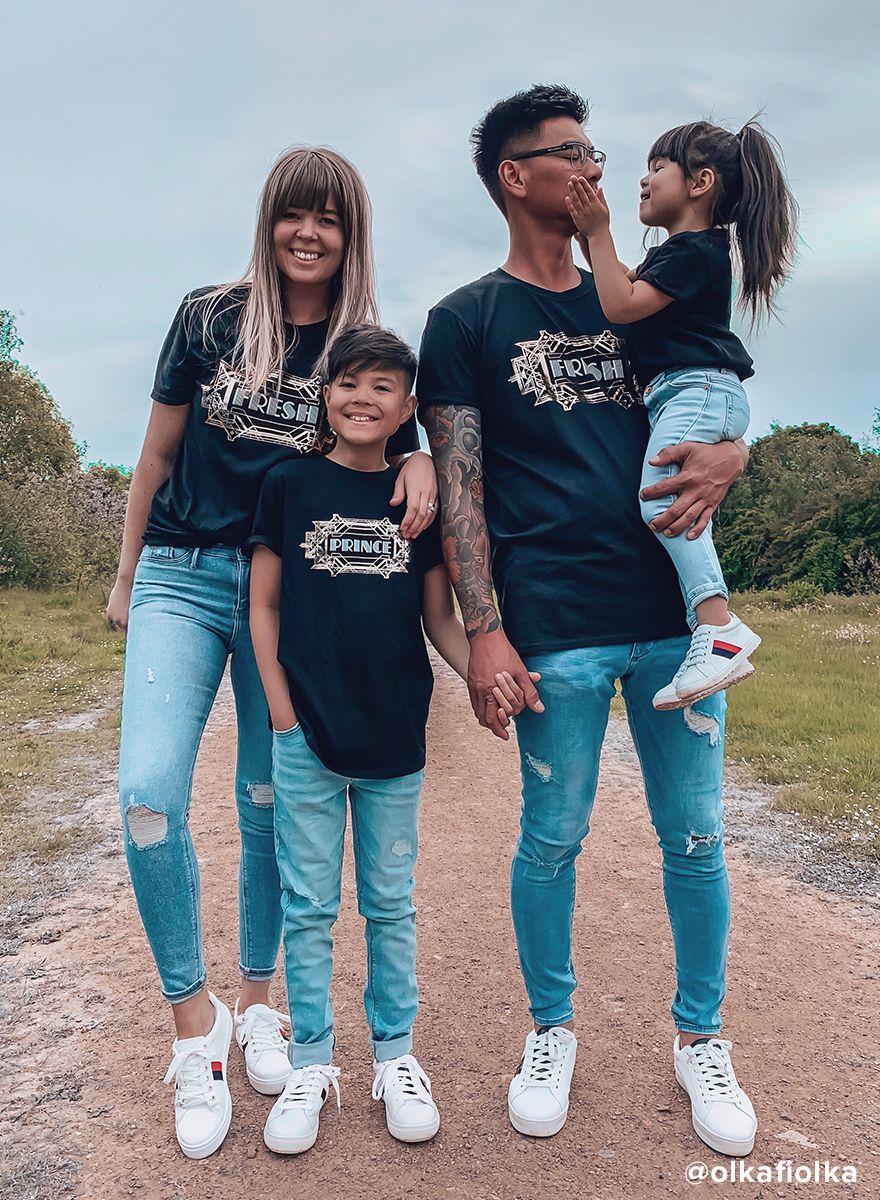 Olka, Lily and Liam (and Dad) took twinning to whole new levels with matching tees, jeans and trainers! Goals? We think so!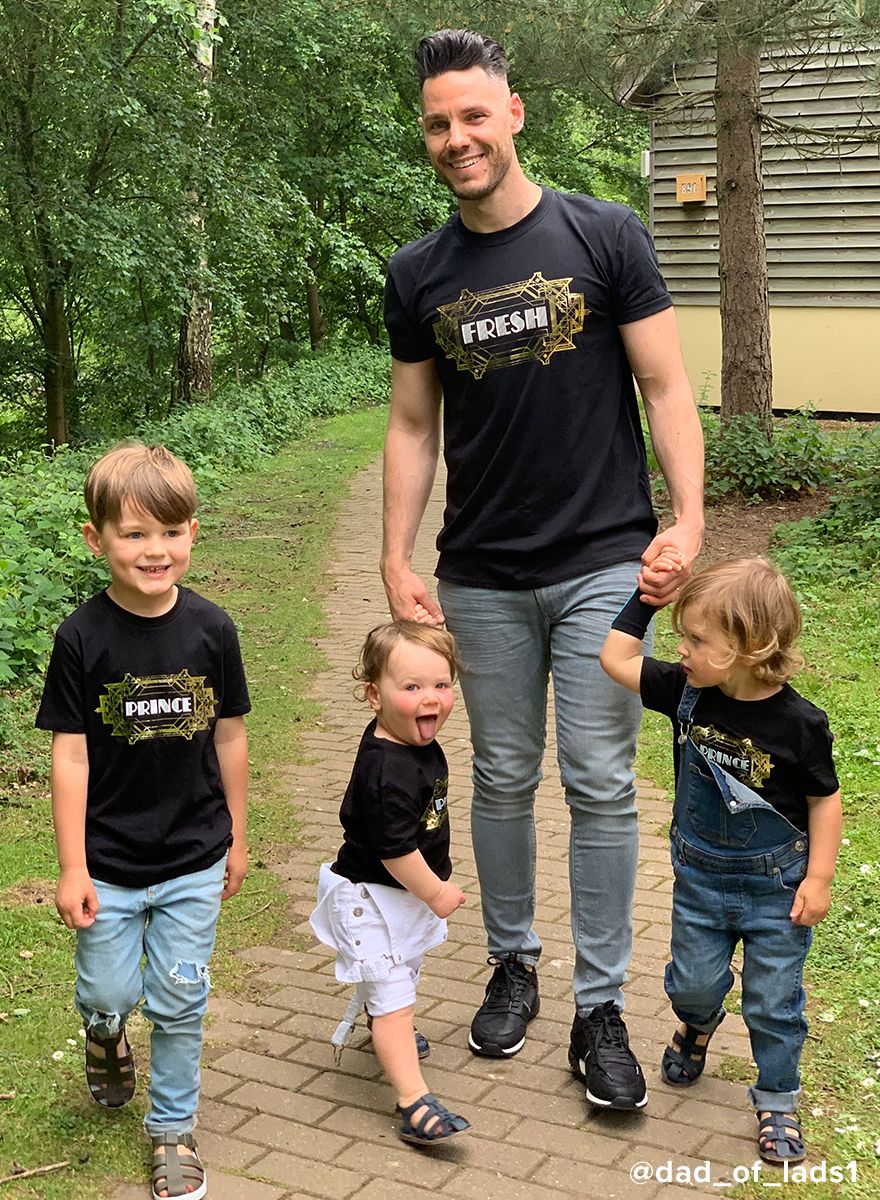 Ben and his boys showed us how it's done and wore the tees with jeans, chinos or shorts! A family who twins together, stays together, right?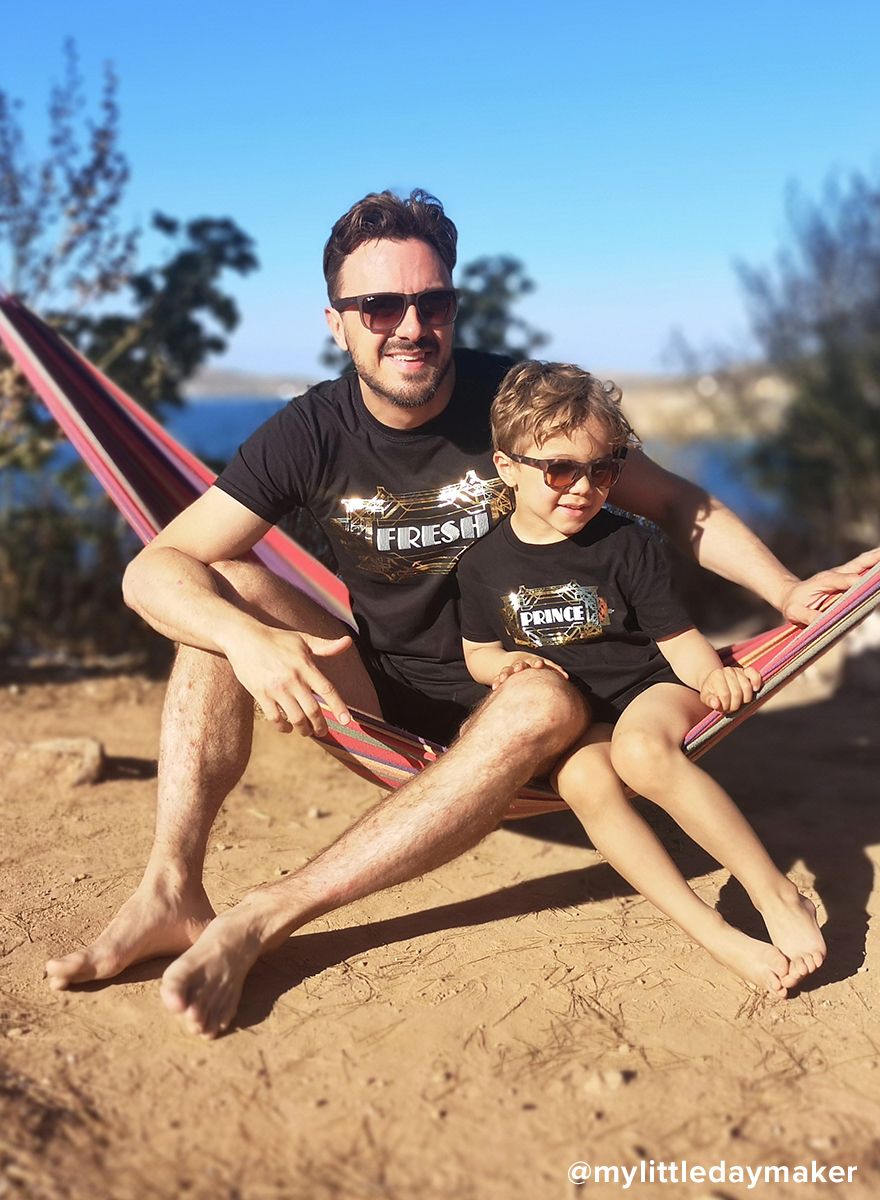 This YouTube dad and son duo are all about the chill life! Grab the sunnies (and hammock) and snap away…