Flack attack | River Island X Caroline Flack
She's pretty much earned her status as the UK's most-loved matchmaker, but what do we really know about Caroline Flack? From being ghosted and first kisses to fantasy dinner party guests, we find out…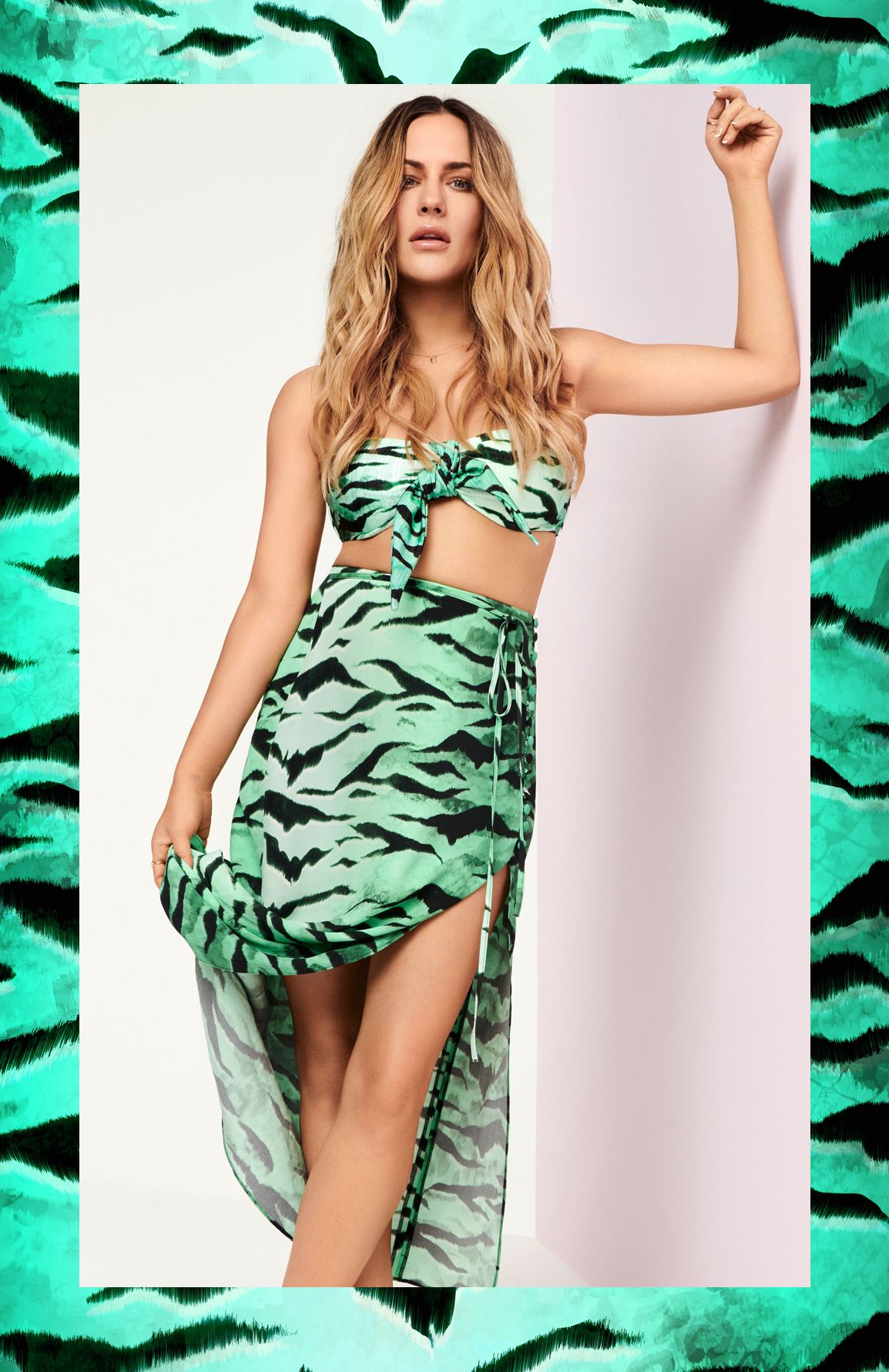 DATING

Who was your teenage crush?
Zack from Saved By The Bell.
And now?
Supervet! But that's because he saves animals.
Do you remember your first kiss?
My first kiss was with a guy who literally sucked my face off.
Which RI X CF piece would you wear on a first date?
The little black dress. But maybe just with some boots, not with heels.
What about a third date?
Maybe this little outfit! The co-ord.
What's the best date you've ever had?
I met up with this guy who turned up with two Elvis costumes, we both dressed up as Elvis, went to a casino and then broke into a park and drank champagne.
Have you ever been ghosted?
Ghosted? No…[nods]
How does love feel?
Oh god. I don't know. Good?
TRAVEL

Have you ever missed a flight?
Yeah. I've missed some really important flights.
What's your dream destination?
My favourite place to go in the whole world is Ibiza.
Who's going with you?
Anyone…
Poolside glam or beachy beauty?
Definitely not glam. Beachy and relaxed.
What were the Flack family hols like?
We used to go to caravan parks when we were kids and make friends with the locals.
When did you last send a postcard?
I don't think I've ever sent one. That's bad isn't it. Oh actually, I used to send postcards when we were kids to my Nan and Grandad.
What is a summer body?
A summer body is a body that lives in the summer.
Top tips for hot holiday style?
The simpler, the better. Comfortable, never wear heels on holiday.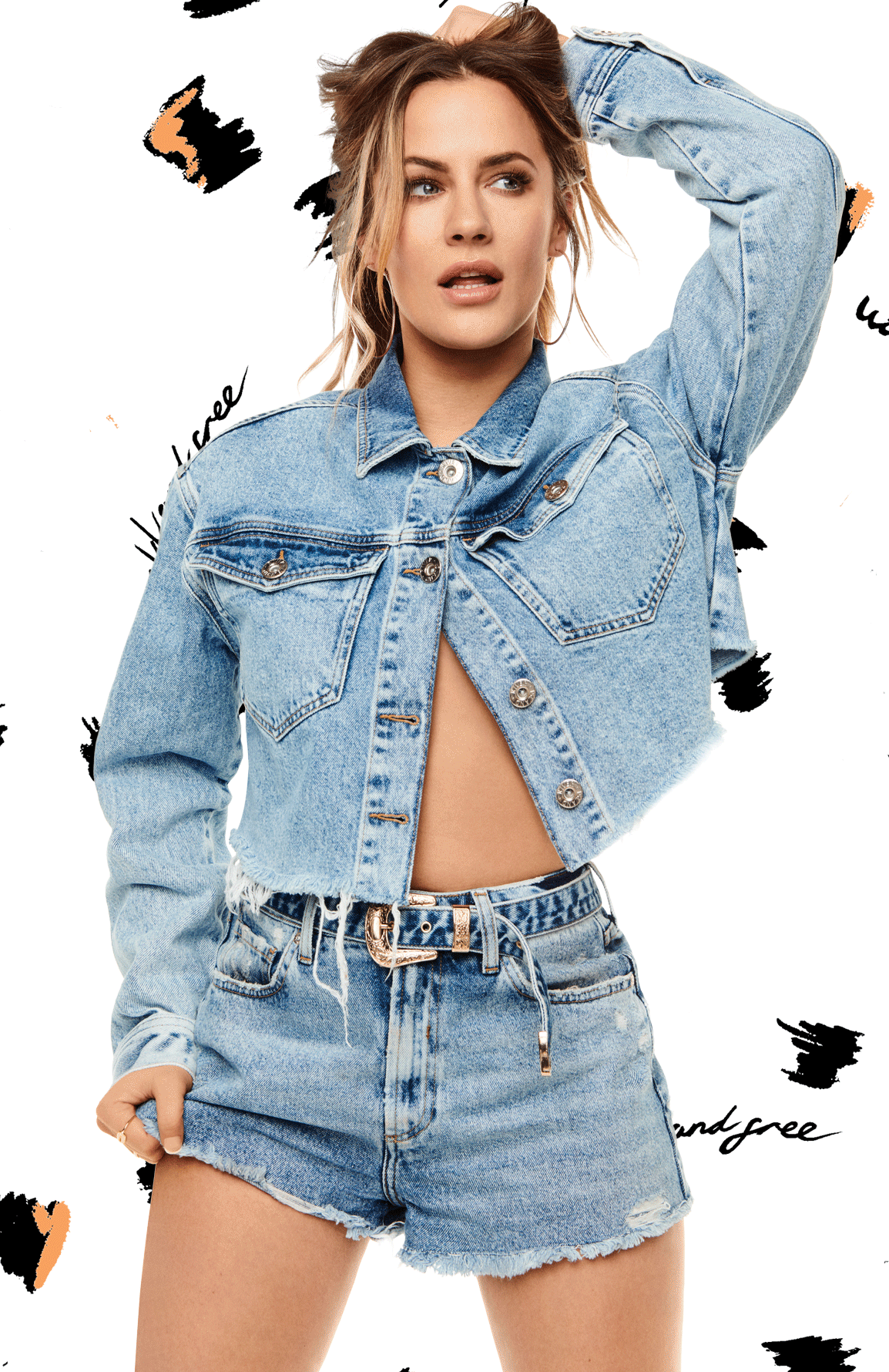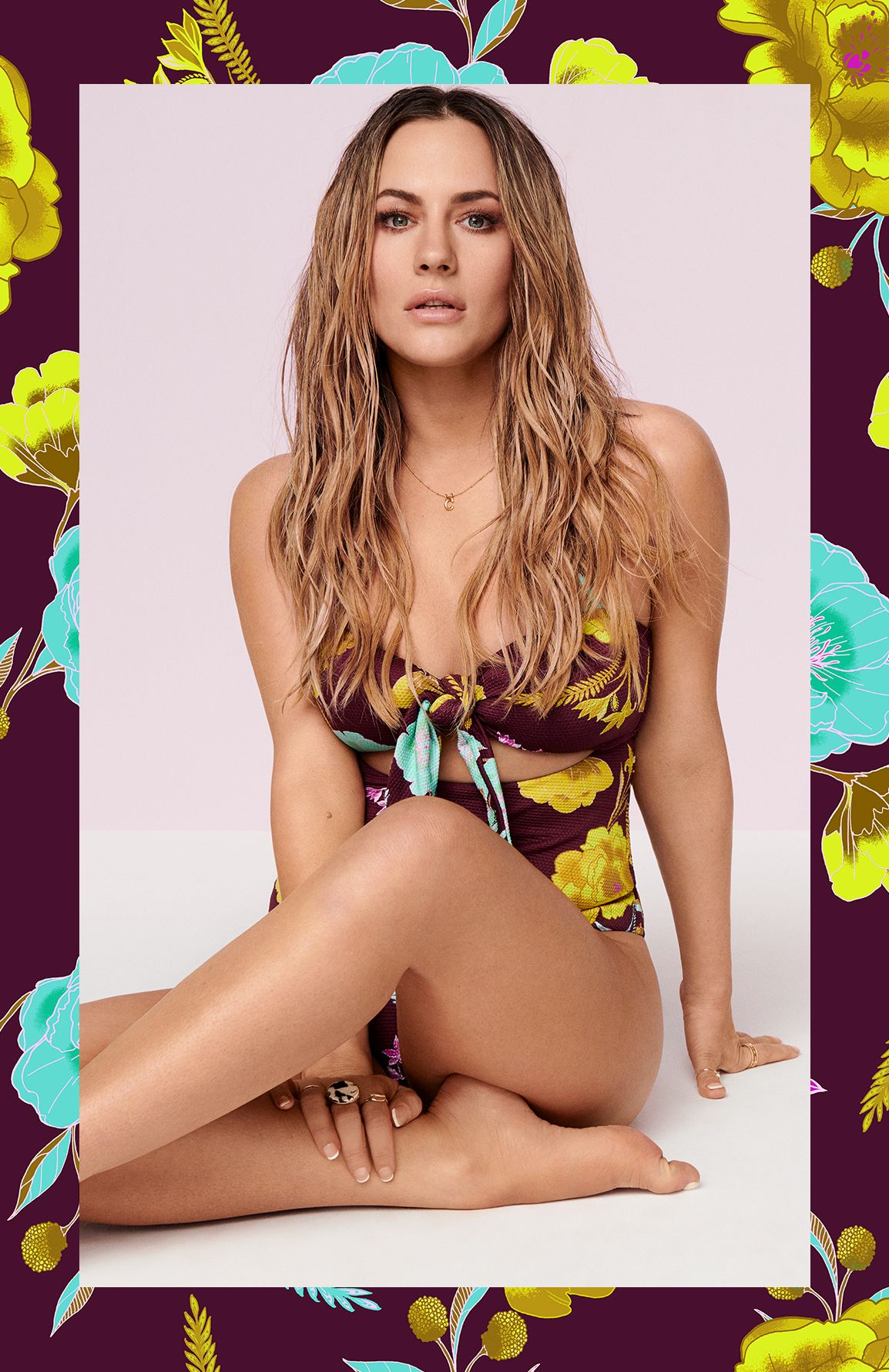 LIFE
What's the first thing you do when you wake up?
Breathe? I don't know. Probably get out of bed.
Are you a breakfast gal?
Yeah I love breakfast. I always have eggs.
Three guests at your fantasy dinner party?
This is always the hardest question. Larry David, Supervet – imagine having Supervet round your house! And the Queen.
As a kid, what did you dream of being?
A dancer.
What do you say all the time?
"Okay fine" that's what I say all the time.
Give us your life mantra…
Work hard, play hard, be kind.
You're stranded on a desert island, what book do you want?
What book can you read over and over again? Probably a blank book so you could do some writing.
How many hours sleep do you aim for?
Eight to ten, I'm a good sleeper.
STYLE

What's your go-to look?
I'm really lazy so I'm a massive fan of a top knot, red lipstick, sunglasses and a tracksuit. That sounds terrible.
Your wardrobe wouldn't be complete without…
A complete mess. My wardrobe is the messiest place on earth.
Have you had any style fails?
I've had so many style fails. You choose.
When you're feeling your best, what are you wearing?
I feel my best when I'm wearing pyjamas actually. I love pyjamas.
Do you remember the first outfit you picked yourself?
Yup. It was a sailor outfit. Very nautical as a kid.
What would you revive from your wardrobe past?
This insanely cool catsuit that I wore with giant flared bottoms and chunky boots. Just to wear one more time.
Describe our new River Island collection in three words…
Fun, comfortable and colourful.
Predict the sell out item?
I think it could be the kimono. Yay!