A leopard never changes its spots, right? But what about the print and its place in fashion? Symbolic of class, sex appeal and rebellion, it's fair to say this cool cat has had its 9 lives and then some. We'd argue it's a cornerstone of our wardrobe, as classic as black and white, however - it definitely has moments of glory. This season leopard print is looking more glorious than ever, but before we get to that, let's go for a walk in its wild past…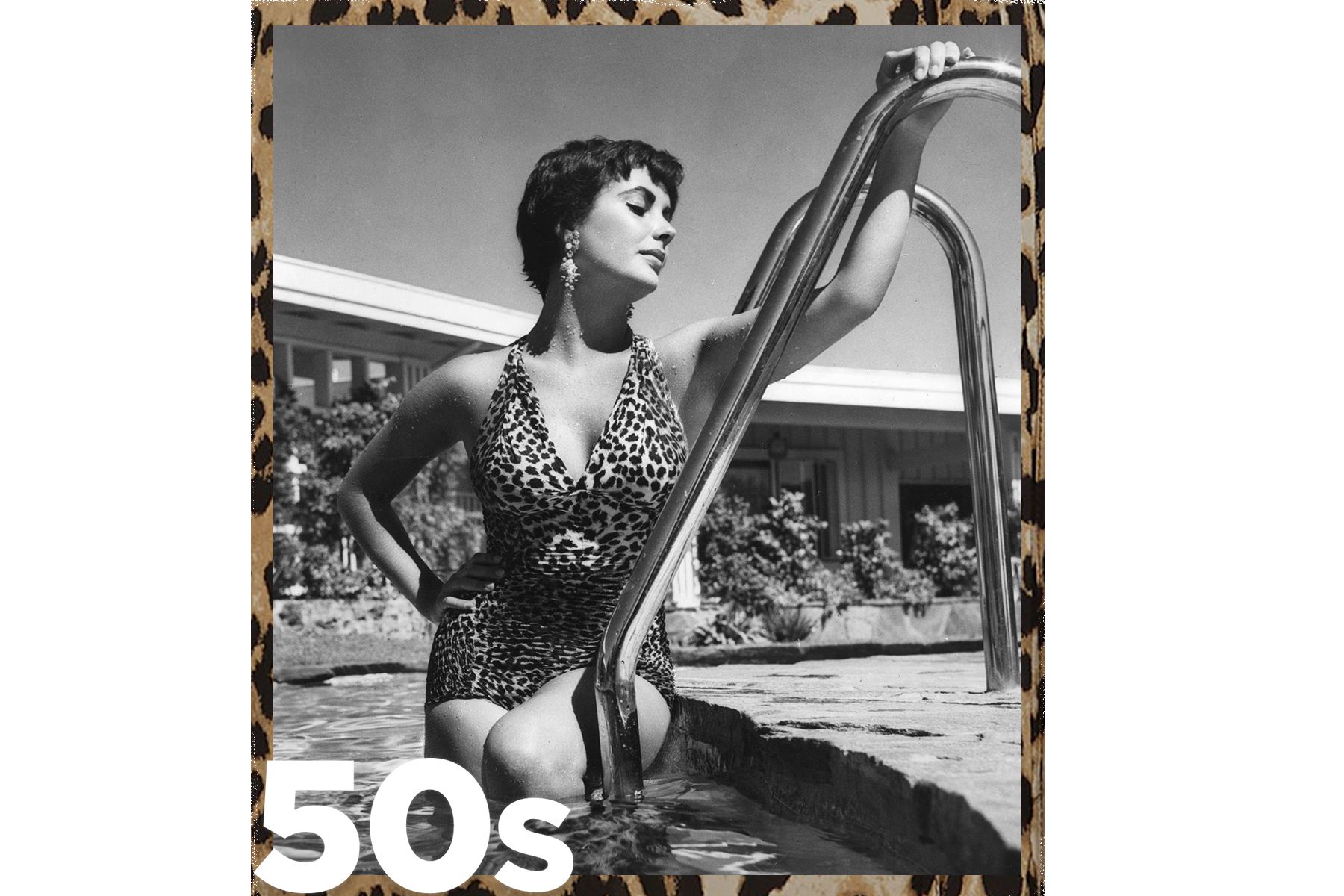 By the time this fire snap was taken of Elizabeth Taylor (all kinds of goals), leopard had made a MASSIVE journey. Historically the animal was skinned, and the fur worn by us humans, first for survival and then to show wealth and status. It didn't hit mainstream fashion until Dior showcased it as part of his 'New Look' in 1947, not as a fur, but a print. Then, during the 50s it made its way to lingerie and underwear thanks to Vanity Fair. Evoking animal instincts, independence and a sense of danger, leopard always had sex appeal – combined with intimates the effect was fierce.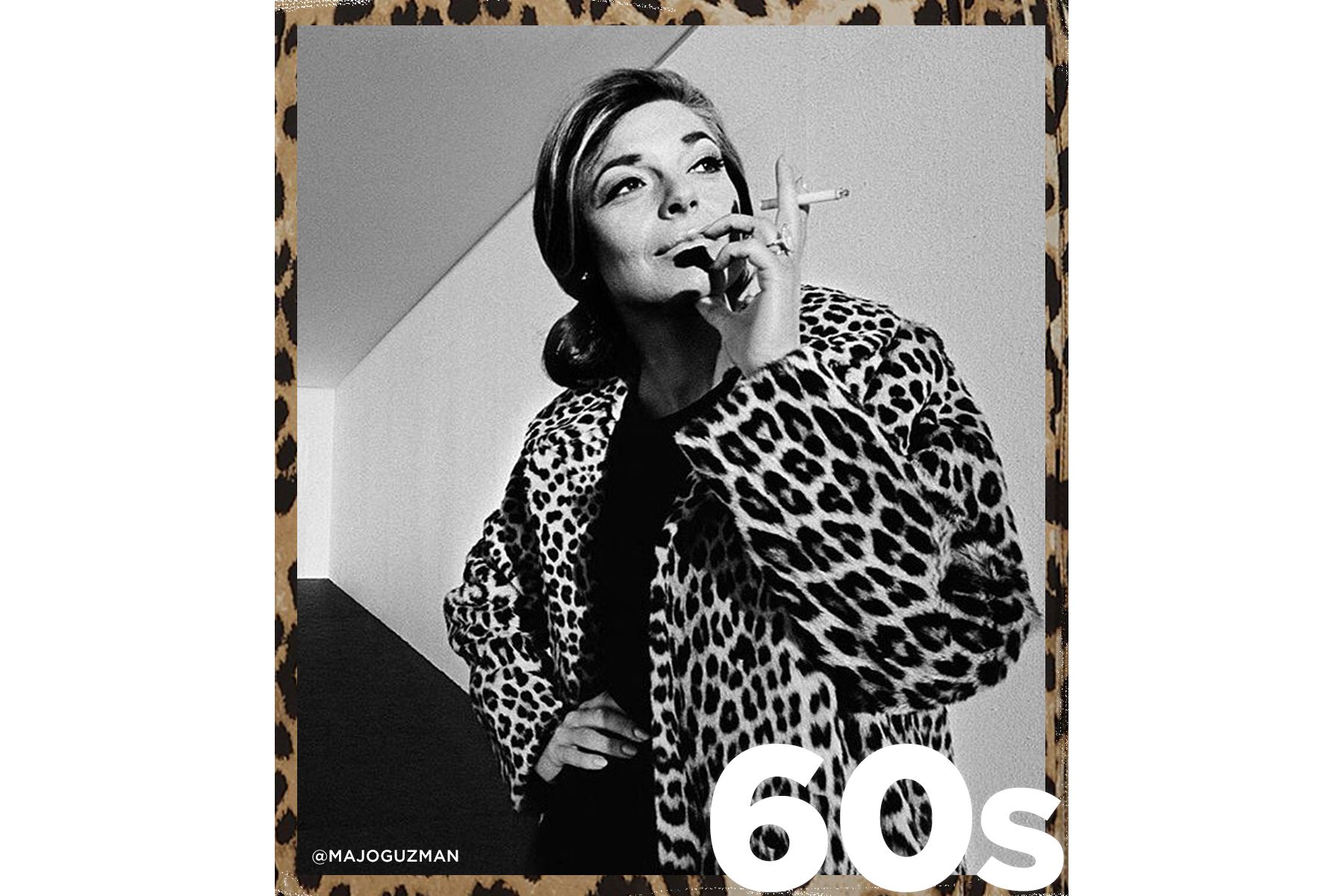 With the 60s came a litter (yep, we went there) of pop culture moments for our big cat. Style icon Jackie Kennedy wore an Oleg Cassini, leopard coat in 1962 and sparked a mass demand for real skin (we feel pretty sad about this and so did Cassini who felt huge guilt over his impact on the species). Seductress Mrs Robinson set pulses racing in Leopard print undies with a matching coat (another tick in the sexy box) in The Graduate, 1967. And, Bob Dylan's Blonde on Blonde featured the track Leopard-Skin Pill-Box Hat, a very vogue accessory when the album was released in 1966. What's New Pussycat? EVERYONE loves leopard print.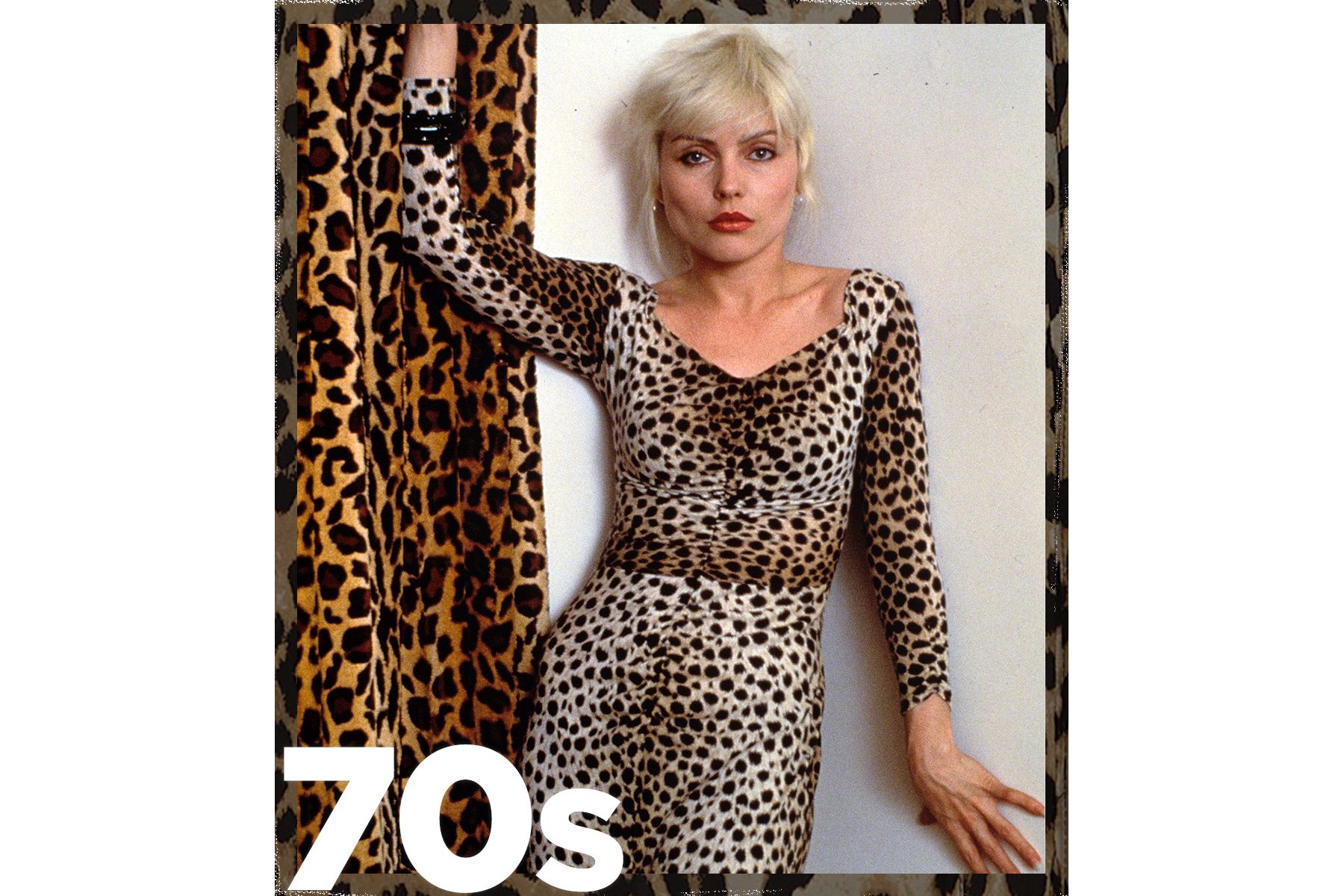 Some good news for our spirit animal, in the USA the importation and sale of real leopard skin was banned as the Endangered Species Act of 1973 came into play, phew! Now it was all about print, and this one was gaining a new trash factor. Adopted by the punk movement as the uniform of the rebellious, Iggy Pop, Sid Vicious and Poison Ivy of The Cramps were all protagonists of the print's wild status. And, blending pin-up status with rock 'n' roll edge, Blondie is the poster girl for the print as we reach the end of the decade.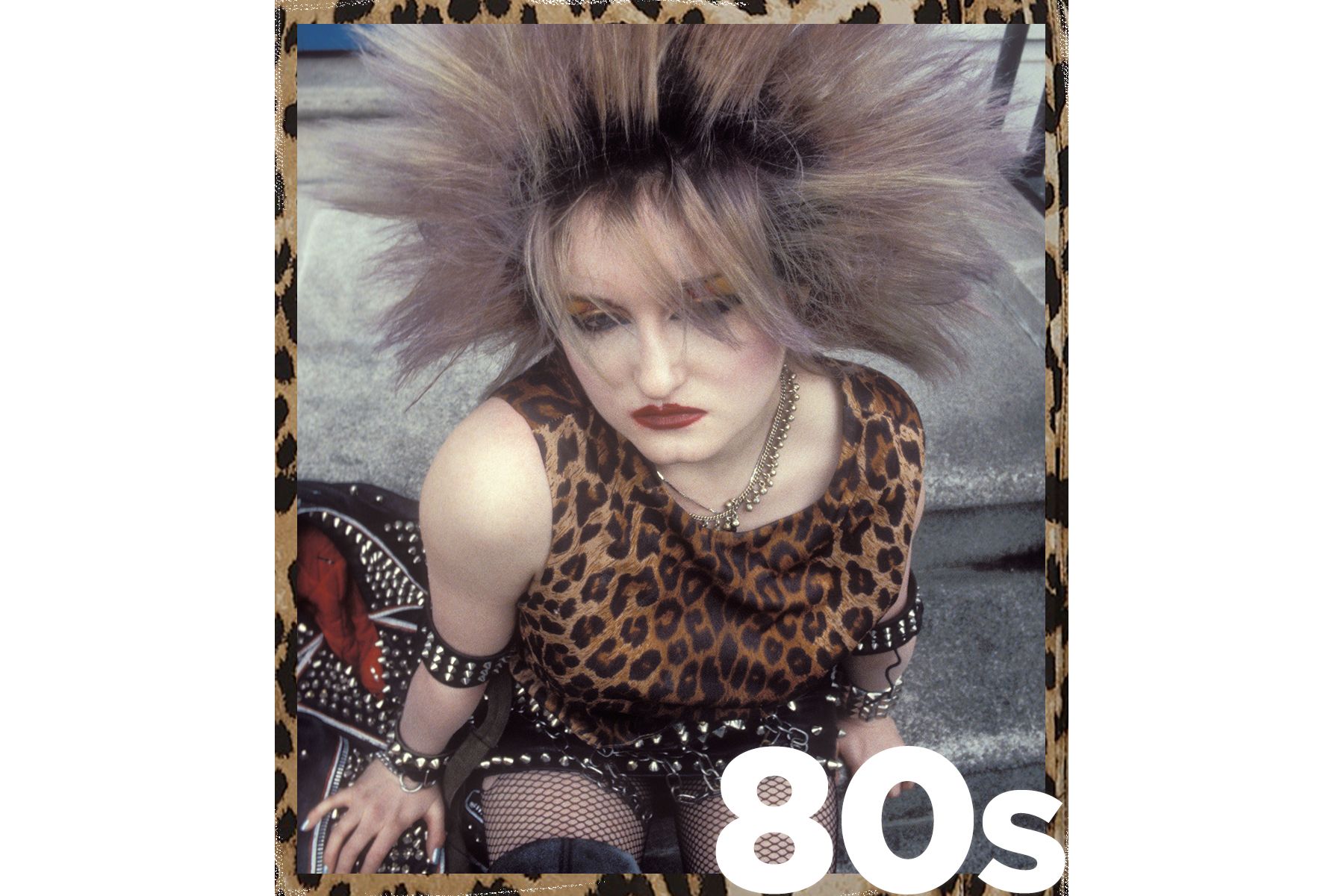 More money, more power, more everything please! By the 80s, there was no such thing as too much and this showed in the signature fashion. Either you dressed in celebration of money and power with bold and glamorous pieces, or, dressed against both in hard-core punk style. Both looks were the perfect canvas for leopard, ticking the boxes for excess and rebellion like no other print. During this maxi movement, Coronation Street's Bet Lynch was in the clutches of her leopard print addiction, perhaps one of history's most prolific leopard devotees.
The 90s welcomed a 'come as you are' vibe, things got a lot more relaxed and leopard was now welcome in any subculture or trend. On the catwalks the print was given a high fashion elevation by 'the supers' and Azzedine Alïa's fall collection. On the other end of the spectrum, god of grunge Kurt Cobain famously teamed a coat in the power print with his thrifted tee. And, Mel B kept up the prints anarchic status, making it the uniform of her alter-ego Scary Spice.

Celebrate leopard's ninth (millionth) life with these must-have pieces…