We all know that the best thing about the festive season is… the outfits! Need help planning the perfect Christmas Day or NYE look? Vlogger Emily Jade and her super stylish sister Ruby (make sure you follow her too!) have you covered for ALL the xmas occasions. Check out their haul below:


What's the best thing about Vlogging?
Just being able to express yourself and do what you want to do, I think everyone on YouTube has their own individual style of vlogging and I love the diversity of it!
What does personal style mea to you?
It means a lot to me, I personally think that individuality is really important. My style always changes but I love that, I try to not follow the crowd and yeah, I think being unique is key!!
What piece from your haul are you most looking forward to wearing this festive season?
Definitely the green faux fur jacket! I am absolutely obsessed with it! It's so soft and I can just picture the number of outfits it could make look 10x better - it's soo cute.
What's your favourite thing about Christmas?
Christmas is the best time of year. I love winter and being able to stay in and stay warm. The atmosphere around Christmas is so positive too and being able to spend time with my family and friends makes me really happy.
How do you usually spend your Christmas Day?
I usually spend Christmas day with close family, we go to my nana's house and we spend the day eating and relaxing and just enjoying each other's company!
What does your Boxing Day outfit look like?
I think my Boxing Day outfit is so cool. I've paired black wide leg trousers with THE nicest black sequin embroidered top which I LOVE. I also thought I'd wear that with their red boots which make the outfit look perfect, can't wait to wear it!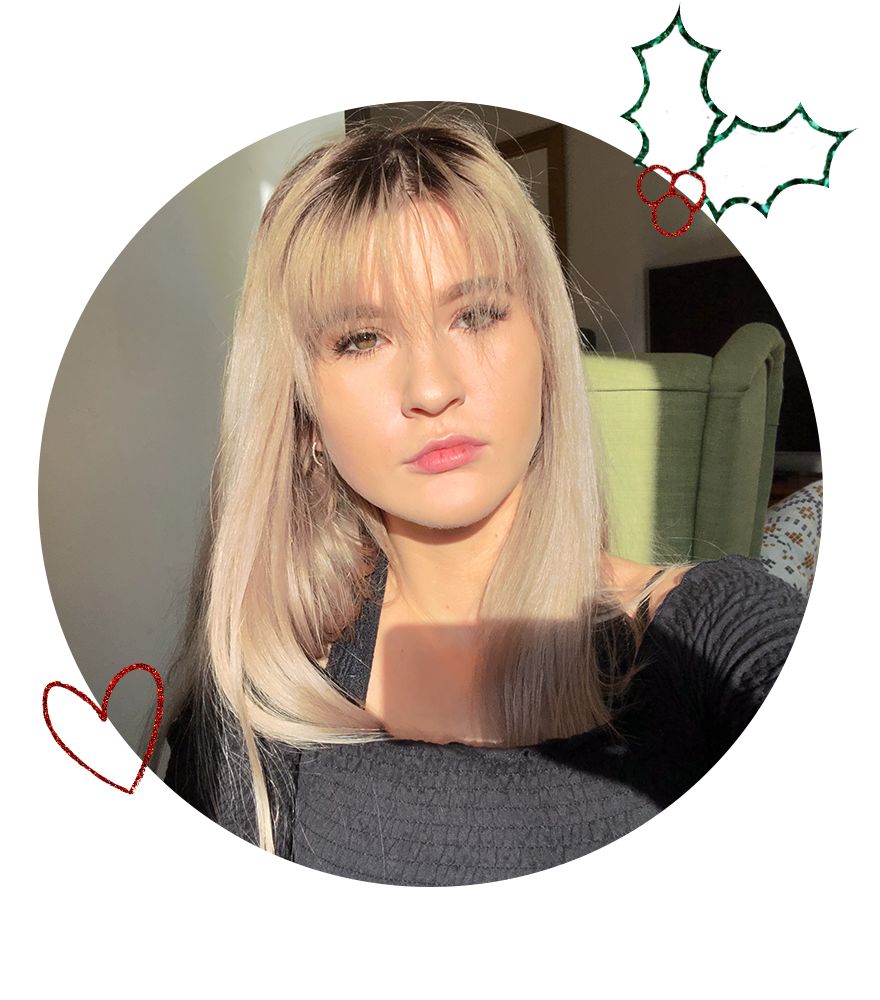 Best Festive Flick (movie)? Best Festive Flick (movie)?
Without a doubt, ELF! There is no movie that gets me more in the Christmas mood than Elf does, it's my absolute fave festive film. I haven't watched it yet this year but I'm sure I will do very soon!
Quickfire round...
Christmas Pudding or Mince Pies? Mince Pies
Christmas Eve or NYE? Christmas Eve
X Factor or I'm A Celebrity? I'm A Celebrity
Mistletoe or Holly? Mistletoe
The Holiday or Love Actually? The Holiday