As part of our Pride campaign and our collaboration with Ditch The Label, we got to know some special members of the LGBTQ+ community. Make sure you check all four of our families out…
Both transgender and proud, Jake and Hannah's love story starts on Facebook. Jake, a writer, actor and director who starred in 'Collette', saw Hannah on the cover of one of the daily papers and added her on the social media site. Hannah messaged him an hour later (although she insists it was longer than that) and the rest is history. Hannah made the press for being the highest ranking transgender officer in the British Army, she's helped make a huge and positive shift within the institution regarding transgender issues and she's most recently been made an MBE by Prince William himself. Wow! Now happily married, the couple are proud to be positive transgender role models together.
Not only inspirational, they're absolute couple goals and this is why…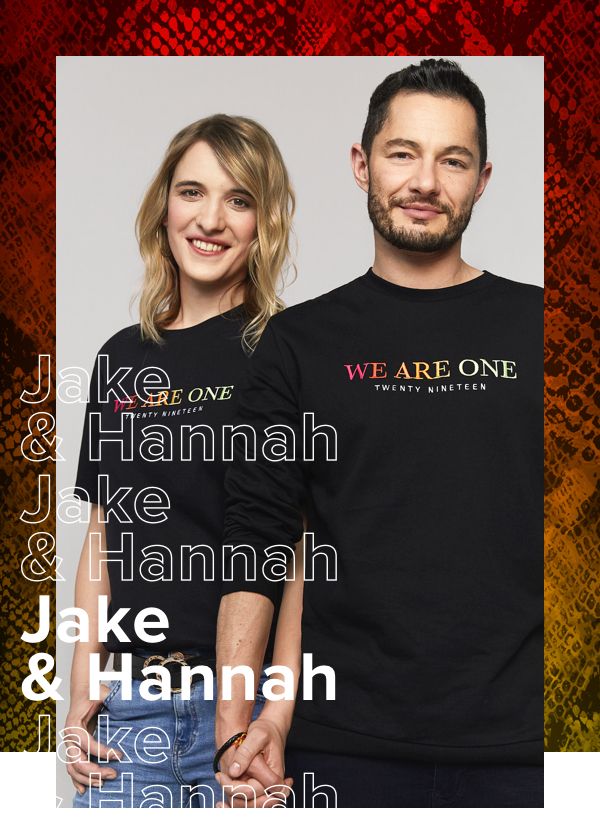 1. They're passionate
Describing their relationship as tempestuous and volatile, Jake and Hannah admit that they have a feisty dynamic but with that feistiness comes passion. "We're definitely passionate, fairly volatile but also very into each other and very supportive of each other. It's never boring with us," Jake tells us and Hannah agrees. "Even when we're in our feistiest moods, I still feel a lot of love for Jake." Although Jake sometimes feels like Hannah wants to kill him, their love overrules everything. and when it comes to their relationship, laughter is key. "Hannah is funny, incredibly hilarious. She makes me laugh all the time. She's a pretty special lady."
2. They understand each other
Before meeting Hannah, Jake almost gave up on finding someone that he really connected with because he find out it difficult for anyone to relate to him being transgender, something Hannah was completely familiar with. "No one really gets what it's like to be trans unless they are trans and it wasn't that I wasn't with great people before, but with Hannah there was just this understanding. She just got me. I didn't have to explain anything about how difficult it was or about dysphoria. It made it a lot easier to fall in love with her." Hannah had never had a relationship before Jake. "I was so unhappy with my body and where I was in my life that the idea of sharing myself intimately with anyone was completely off the cards and so Jake was genuinely the first real relationship I ever had," she says.
3. They're both fierce activists
After both growing up feeling like they were alone, both Hannah and Jake put off their transitions for many years due to a lack of visibility so as a couple, standing up and being role models for younger trans people is extremely important to them. "We work with a lot of children's charities and trans kid charities and it's a real privilege to be able to give hope to the parents of those trans kids, who like our parents, thought that we'd never find love or have a future. It's one of the great things about being a trans couple. We've been incredibly lucky to talk at Prides around the world and lead Pride parades giving hope to other trans individuals that there is love out there," Jake says.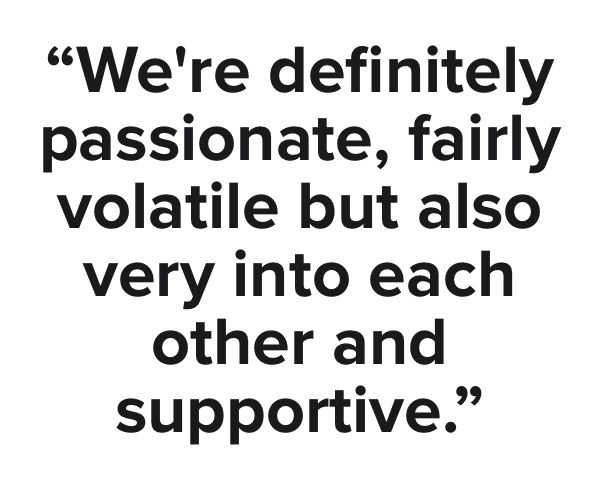 4. Family means everything to them
Hannah and Jake both grew up in close-knit, small and supportive families so for them, family is everything. When Jake introduced Hannah to his family, they were blown away by her from the start. "I think my mum and sister has given up on me finding anyone that I would really want to hold on to and start a family with but Hannah was impressive rom the first time she met them. The fact that she was in the army, the fact that she has been off to Afghanistan, all of these things. And obviously the fact that she puts up with me," Jake says. "It just goes to show that putting up with you is on a level above Afghanistan!" Hannah adds. Both of them always dreamed of having a family of their own but didn't know if it was written out in their life plans. "When I came out as transgender, there was a time that I thought I wouldn't have a family but since I've found Jake I've realised that it's possible for me too. The ability to replicate what I had as a child as a mother would be an incredibly powerful and wonderful thing for us to do," Hannah says.
5. They're ridiculously proud of each other
Both proud of their own incredible careers, they're also proud of each other. "Hannah genuinely makes me feel that everything I do, all of my writing, all of my films are great. On our first date we watched my films and she cried through all of them. She makes me feel like I can do anything. Anything is possible, even in the darkest days when I'm ready to rip my hair out, Hannah is there to bring it all together and tell me it's going to be ok. You just get up the next day and carry on when you've got a wonderful lady by your side." At the beginning of their relationship, Hannah was still in the army but Jake made sure he was around to offer his support. "I was moving around a lot and so we couldn't be together during the week and that was quite tough, but he really made the effort to make sure that he was there every weekend. It showed me early on how committed he was."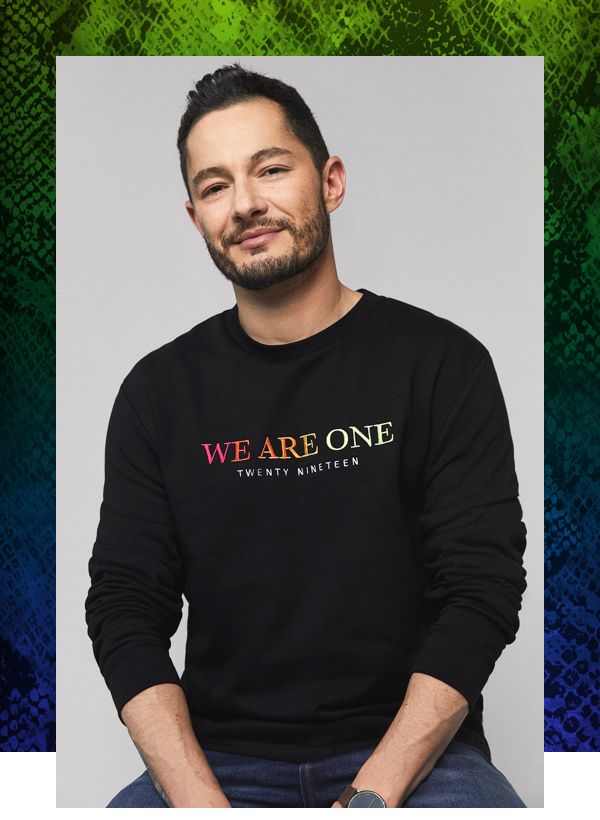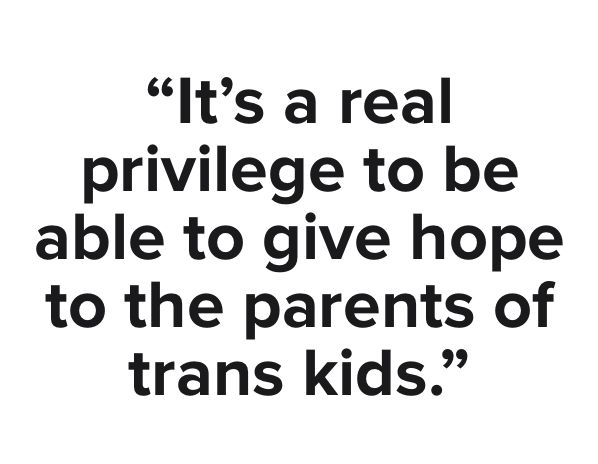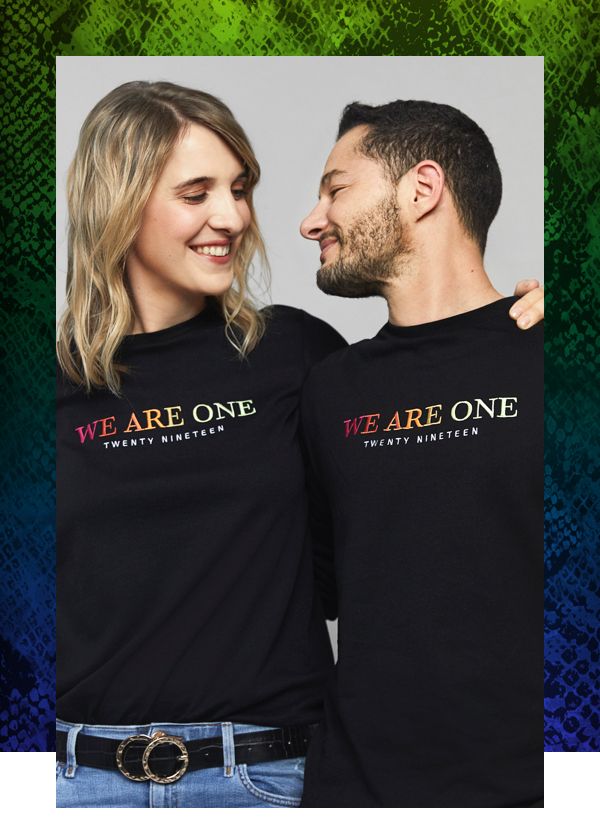 What does Pride mean to you?
Hannah: Pride, for me, means visibility. When Jake and I were growing up we honestly felt like we were the only people in the world and there was no one else who was like us and that was a really difficult way to grow up because you just felt invalid in your own skin. Now you walk out at Pride and you see huge swathes of people all celebrating their amazing diversity and differences. Imagine being a young person now looking up at Pride and being able to see someone just like you, knowing that your identity is valid and you can hope for everything else that people want in the world, a future, hope, love. That's amazing.
Jake: Pride for me is about visibility, it's about being able to hold my wife's hand and walk down the street. It's about seeing kids feeling like they're not alone, it's about seeing older trans people, older queer people, older gay people feel like they have a space and feel like they can find love and feel like they can have a productive, hopefully and happy future. Pride is just about really being yourself and feeling safe to do so and feeling hope that in the future we won't need a Pride because we'll all just be people as opposed to LGBTQ+ people.