As part of our Pride campaign and our collaboration with Ditch The Label, we got to know some special members of the LGBTQ+ community. Make sure you check all four of our families out…
Not ashamed to be a mama's boy, ballet dancer Sam Salter always goes to mum, Tanya, for advice whether that be about love or his career. Currently starring in Matthew Bourne's iconic ballet, Swan Lake, Sam is proud to be a part of this ground-breaking and important production but no one is prouder of him than Tanya. His number one fan, Tanya has taught him important life lessons, supported him throughout his career and also accidentally ran him over… more on that later! The pair are a shining example of how important family really is.
On to the reasons why Sam is proud to be a mama's boy…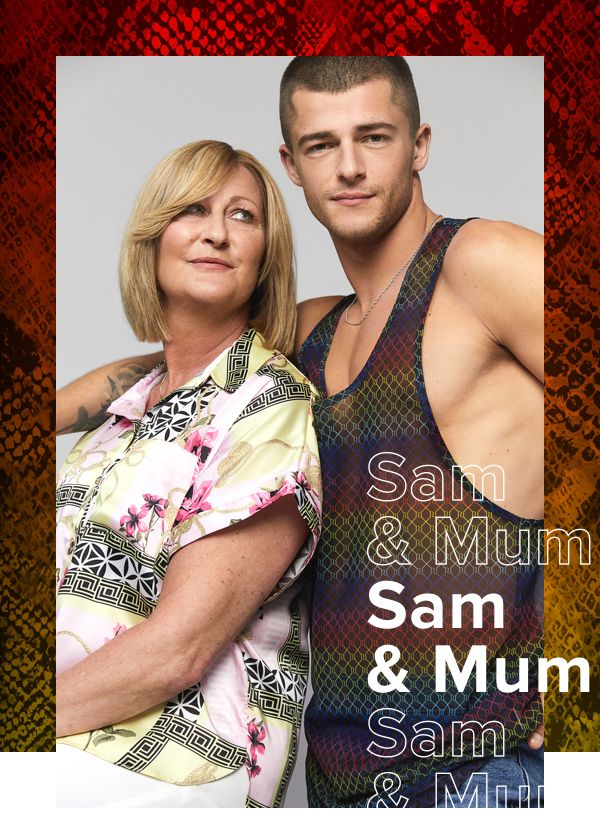 1. She gives the best advice
The main person he goes to for advice, Tanya has always been there for Sam when he's got to make those big life decisions. "There was a point where I had to choose between two jobs, two very different jobs, and it was a big decision-maker for me. I had to go to my mum about that." Although he may get a hard time from his dad for talking to his mum on the phone more than him, Sam and his mum have a very open relationship and he even goes to her for love advice. "There's been many times where I've been in relationships and I've said to my mum that I'm not very happy and I've asked her what to do and she's always given me advice on that which I've usually taken. She's always right!" Tanya's response? "It's the maturity, that's why!"
2. She taught him important life lessons
Sam's line of work comes with a lot highs and lows, a lot of acceptance and rejection, but Tanya made sure she taught Sam how to deal with the rejection. "You did always teach me that there's rejection, so I took it quite well because of you. My mum always taught me that you might win once but you might lose 99 other times." Keeping him humble and reminding him that he won't get everything on a plate, Sam says that although his mum has been honest with him, she's always so nice with it.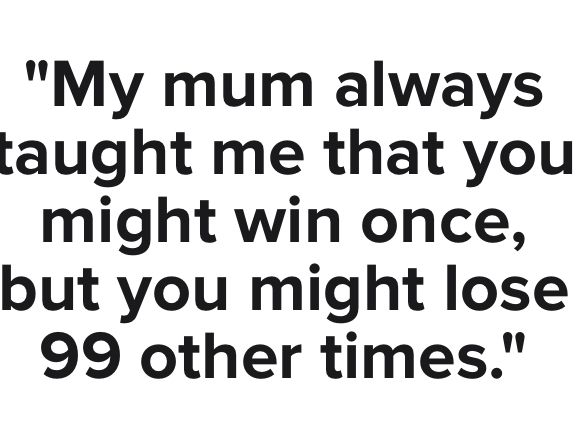 3. She's his biggest fan
When speaking to Tanya about Sam's amazing career, she was quick to admit that she's his biggest fan and often has to see any of his shows at least 5 or 6 times before she can tear her eyes away from him! "To see how many years it takes to become a professional dancer and the amount of hard work it takes, when he actually made it and started calling me to say he got a job, I'd be so excited and really proud."
4. They've made it through the highs and lows
"My mum ran me over when I was 8. She ran me over and broke my leg." Yes, we were shocked when we heard this story too! But rest assured, it was a complete accident. "She was driving to work and I asked if I could ride my bike behind her, so I was riding behind her and then I just fell off and she reversed." Let's clarify that Tanya did tell Sam to ride in front of the car, not behind so we'll say it's his fault… "I didn't see him! It was awful but it's easy to do. It wasn't funny at the time to be honest, but we laugh about it now!" At least his leg injury didn't get in the way of his phenomenal dance career!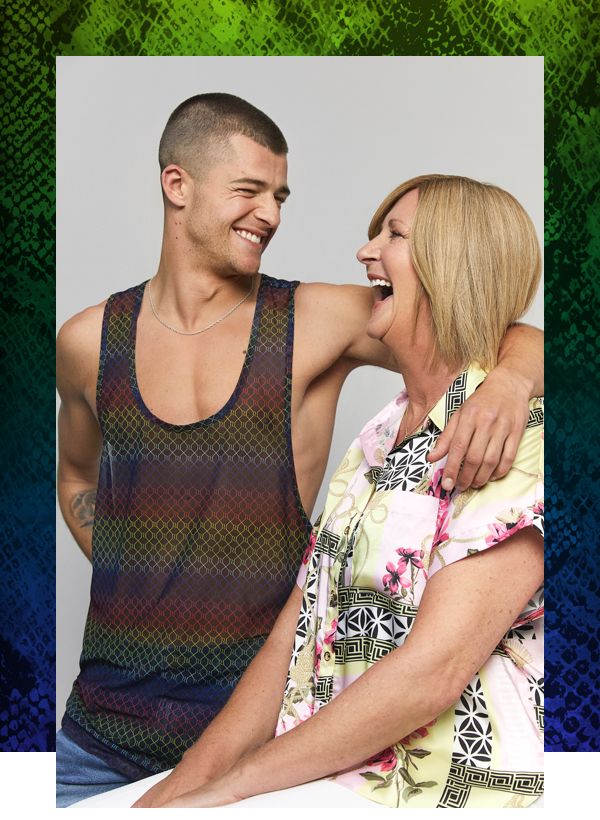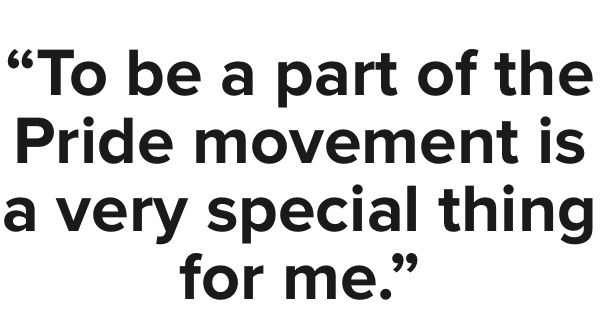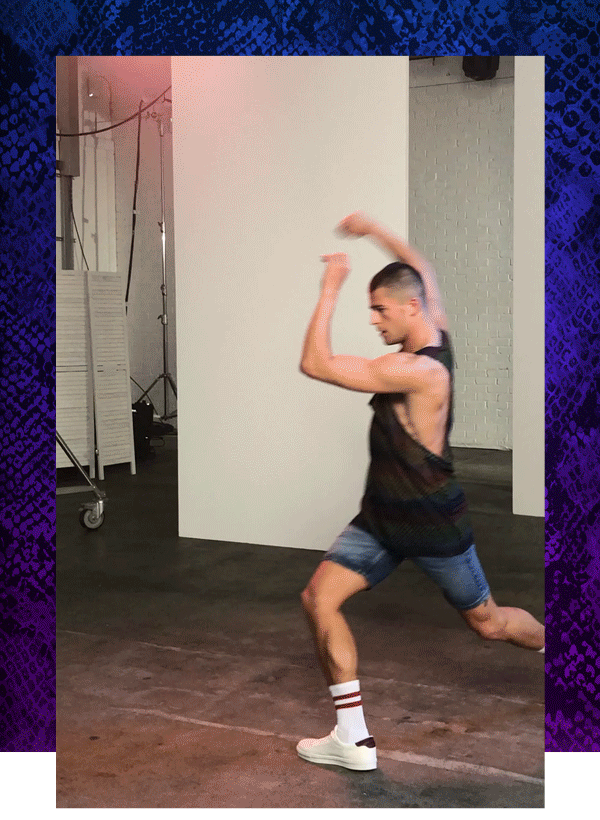 5. Her Yorkshire puddings…
When we asked Sam to describe Tanya he was extremely complimentary and told us that she's honest, open-minded, strong, caring, loving and independent, but Tanya wasn't satisfied until he recognised her cooking skills. "She does a great Sunday roast! The Yorkshire puddings are banging." Can you have us over soon, Tanya?
Sam, can you tell us about being a part of Matthew Bourne's Swan Lake?

Being a part of Matthew Bourne's Swan Lake is amazing. He's so diverse with casting different heights, shapes, sizes, different backgrounds, ethnicities, everything! He's always been very aware of that and it's such a family show. We're all like a family. He's always been about diversity so that's why I always wanted to join his company. This is his most famous production and it opened in 1995. It's different to other productions because all the guys are the swans. No one's ever done that before, as well as having a gay love story which was very shocking and controversial back then. It changed the dance world and he's pushed boundaries
What does Pride mean to you?
It's very special to be a part of the Pride collection and I'm so excited to work on it. I have so much gratitude towards the LGBTQ+ community, the fact that I can live in London, walk the streets and be a free, gay man. It wasn't that easy for people before and those people did so much for us and I feel like we so often take it for granted. 30 or 40 years ago, it wasn't ok at all to be gay and it's still not everywhere now, which is a massive shame but I do feel like we're moving forward even if there is a long way to go. To be a part of the Pride movement and to be accepted by my family and supported, is a very special thing for me.