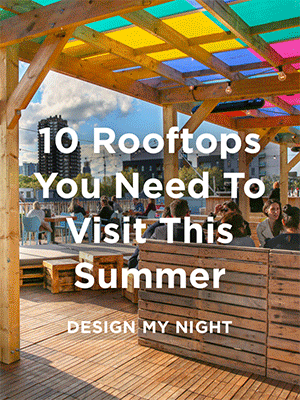 Summer is on its way and if you don't want to miss out on soaking up that all-important vitamin D, do we have a list for you. From postcard pretty views and watermelon margaritas to crazy golf and pop-up cinemas screening 10 Things I Hate About You, we got in touch with DesignMyNight for the 10 best rooftops across the UK that you simply can't miss.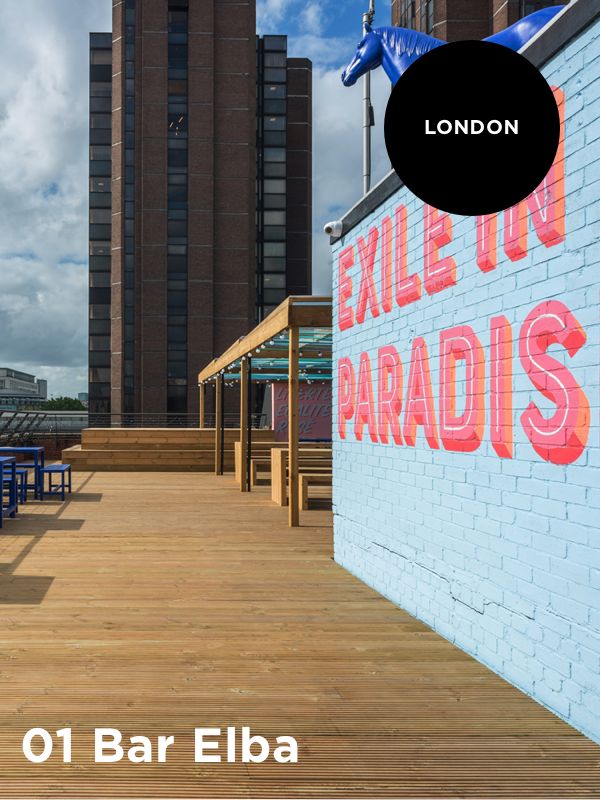 Bar Elba isn't your run of the mill rooftop. It's inspired by the antics of Napoleon after he was exiled to the Mediterranean island of Elba (where he brought 600 of his friends to have one huge party - nice one). Glittering fairy lights of all colours hang from the rafters and if you look hard enough, you'll spot a big blue horse in honour of his favourite pal. Cocktails are just as good as the views and they have Skittle-flavoured shots if it's gonna be 'one of those' nights.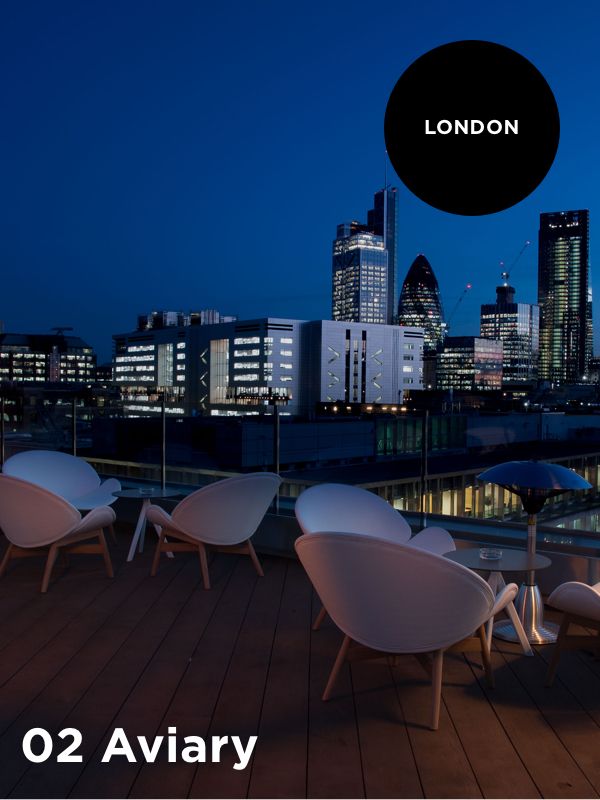 You might think rooftops are just reserved for summer, but Aviary's here to prove you wrong. With glass-domed igloos and sheepskin rugs during winter and bright blue pin-striped lounge sofas come warmer weather, this rooftop bar - that doubles as a restaurant - is an absolute must-visit. You'll get views for days and the chance to slurp a frozen cocktail or two.
Did you know that Manchester's highest restaurant also happens to be a rooftop? You'll find 20 Stories nestled away on the 20th floor with some eye-wateringly beautiful views of the city, and for the summer months you can look forward to a beautiful Blossom Garden on their terrace. In between sipping their refreshing cocktails, make a move on their food menu - it's packed with fluffy falafel burgers and cheesy sharing plates.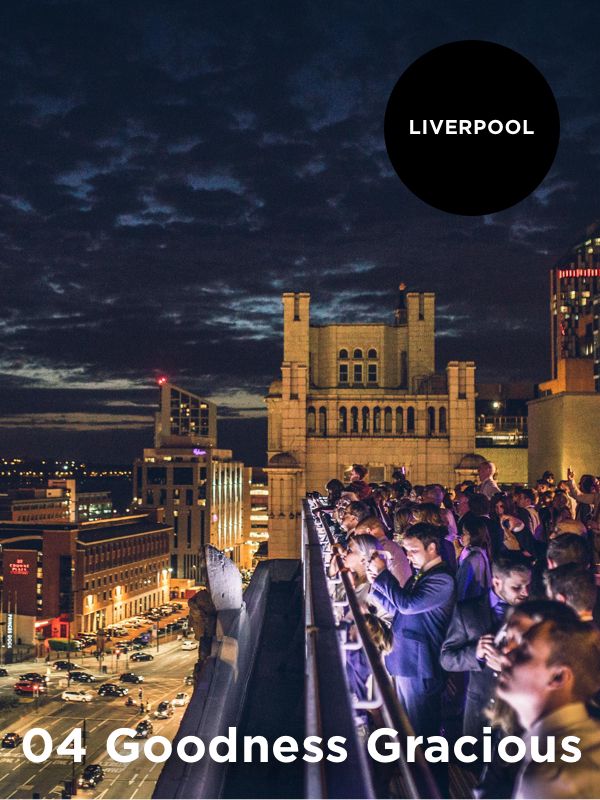 Dig out the sun cream and grab those sunglasses that you've been eyeing up. Summer is coming and we can't recommend anywhere better than Goodness Gracious. This hidden gem in Liverpool offers up close and personal views of the waterfront and the Royal Liver Building, but the cocktails are what we really need to talk about. From watermelon margaritas to rhubarb gin and tonics, they're an absolute dream.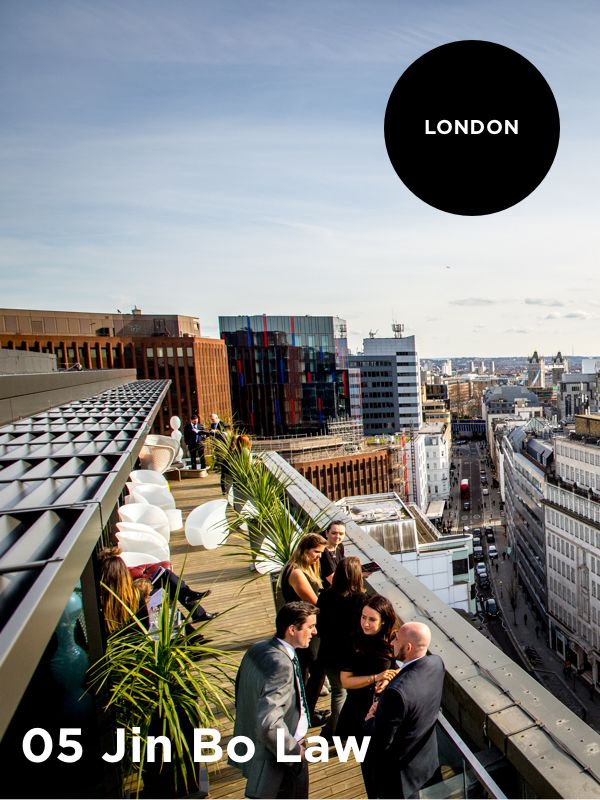 Jin Bo Law is one of London's hottest rooftop openings, and for plenty of good reasons. Plonked on the 14th floor of the Dorsett City Hotel, you can marvel at everything from Tower Bridge to The Shard without as much as moving a muscle. They have floor-to-ceiling windows too, so you don't have to sacrifice staring at that stunning skyline when the teeth chattering sets in. As for the drinks? Expect plenty of signature cocktails with intriguing Asian twists.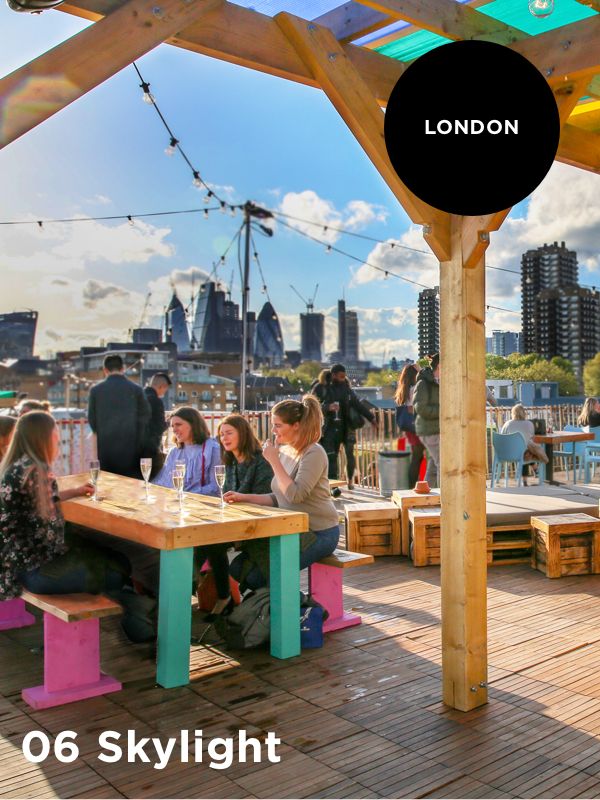 As far as rooftops go, Skylight might be the quirkiest one out there. This sky-high pop-up transforms itself for the winter and summer months, and this time around it's bringing day beds, garden booths, street food and fruity cocktails to the table. You can see London for miles at this once abandoned car park, and if the sights don't distract you too much, you can always have a go at their lawn games, from croquet to pétanque!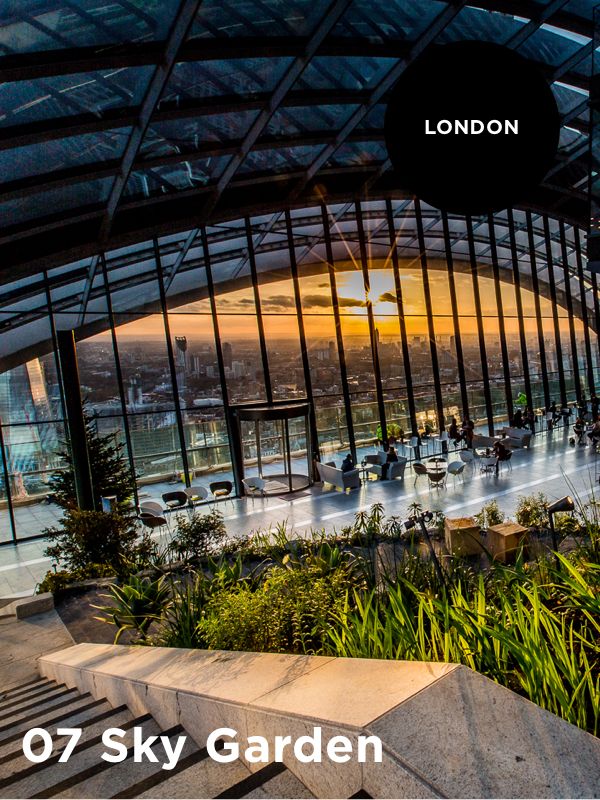 Not all great rooftop experiences need to involve popping bottles of bubbly, you know. Sky Garden is 35 floors above London, and if you've never been before - it's about time you paid it a visit. Offering up fascinating views of the city and foliage aplenty, you'll have plenty of chances to get postcard-pretty snaps, but best of all? You can get a £5 ticket to visit between 8am and 9.30am which includes a complimentary coffee and a pastry.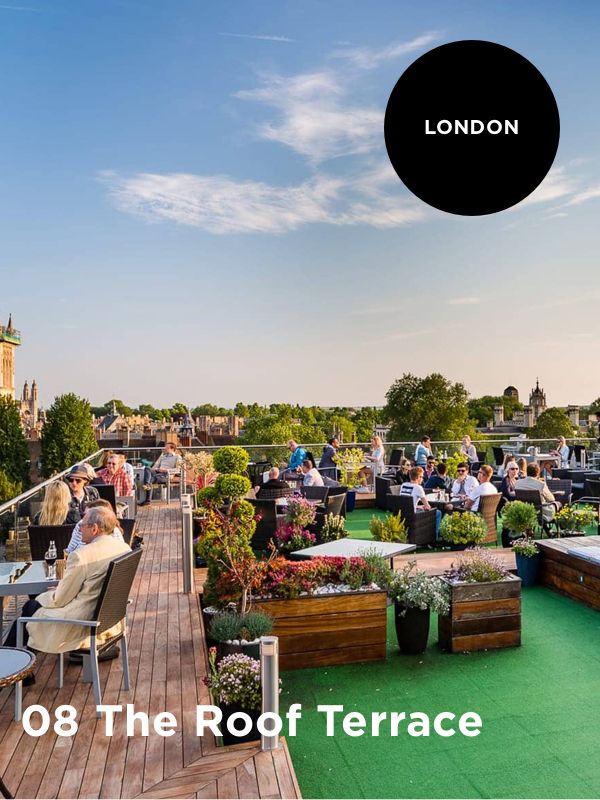 Historic buildings and pretty cobbled streets are two trademarks of Cambridge, and if you need another reason to visit this glorious city, cue The Varsity Rooftop. This open-air terrace has plenty of breathing room and it's a cracking spot to watch the sun go down. With sharers of Pimms, Sangria and Summer G&T big enough for four people, it's a right royal excuse to gather a group of your pals for a mini adventure.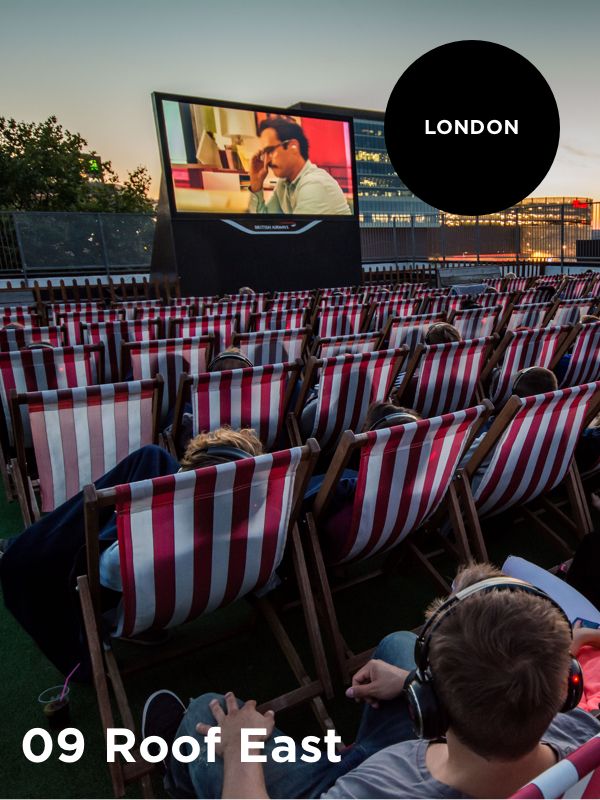 Roof East? Gosh, where to start. There's an endless list of things that we love about this colourful Stratford spot. Not only is it like one gigantic playground with crazy golf, sliders and actual batting cages, it also has lip-smacking street food like vegan boa and beastly burgers, and a Rooftop Film Club that will run throughout the summer months; screening everything from 10 Things I Hate About You to The Breakfast Club, it's jotted down as the ideal date night.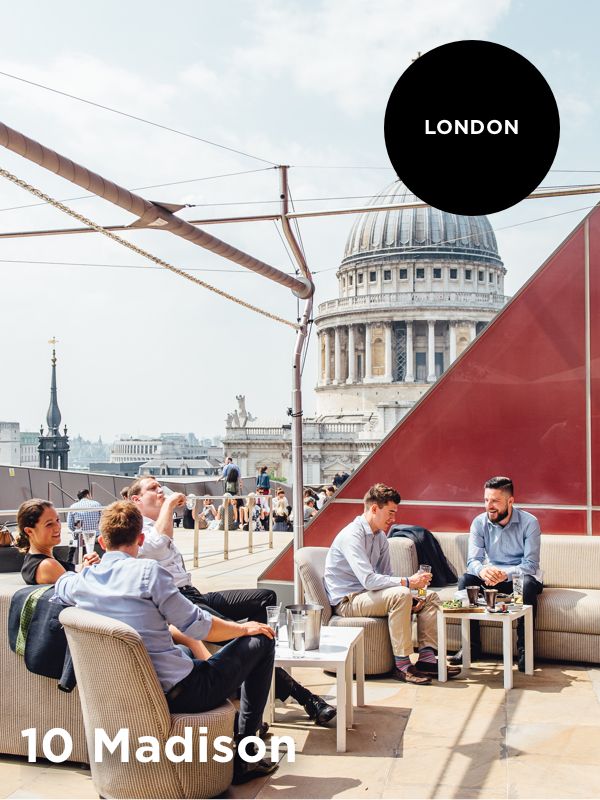 Three words to describe the view at Madison? Drop, dead and gorgeous should cover it. This terrace plasters panoramic views of London right before your very eyes and you won't find a better view of St Paul's Cathedral anywhere else in the city. That's not all though - you'll find floral installations, live DJ sets alongside killer cocktails at this gorgeous sun trap in the sky.
For more information on the best rooftop bars in London and across the UK, visit DesignMyNight and follow them on Instagram and Facebook; @DesignMyNight.